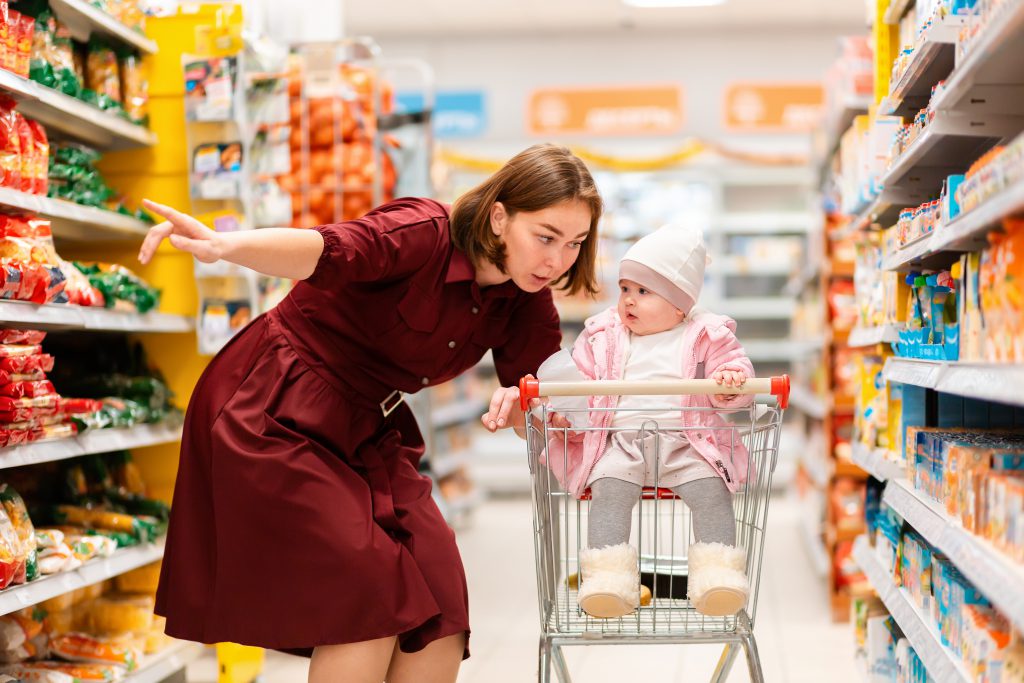 Private sector accountability for infant and young child nutrition
12 May 2021
Introduction
The Global Health Science and Practice Technical Exchange session "Strengthening private sector accountability and engagement to improve the diets of infants and young children" was held on 22 April 2021. Organized by USAID, featured panellists included:
Rachel Crossley, Senior Advisor at ATNI
Miriam Shindler, Programme Lead at GAIN
Alissa Pries, Senior Research Advisor at Helen Keller International
Lawrence Haddad, GAIN Executive Director
Inge Kauer, ATNI Executive Director
Victor Aguayo, UNICEF Global Chief of Nutrition
Panellists presented research and findings of three studies relating to the private sector's role in infant and young child nutrition and discussed how the upcoming UN Food Systems Summit presents a global opportunity to further engage the private sector and improve its accountability.
The general sentiment shared by participants in the session was that the private sector can, and must, do more to ensure access to complementary foods of high nutritional value.
What is being done?
Inge Kauer noted that currently, sales of commercial baby and toddler foods are rising globally. Ensuring the nutritional quality of products marketed as appropriate for infants and young children between 6-36 months of age is thus essential to improve diets at this critical age for growth. Since 1981, the WHO International Code of Marketing of Breast-milk Substitutes (including subsequent amendments made by the World Health Assembly) and regional Nutrient Profile Models have set guidelines for measuring, marketing and improving the nutritional quality of breastmilk substitutes (BMS) and complementary foods (CF). Panellists presented the results of research carried out by their respective organisations, which aim to provide insights into the private sector's adherence to these international standards.
For example, Rachel Crossley gave a preview of a pilot study conducted by ATNI in the Philippines, to be published on Thursday 13 May, 2021, which assesses the nutritional quality of 22 food and beverage companies' commercially produced complementary foods (CPCF) in the country. Of 211 CPCF marketed as suitable for infants aged 6-36 months identified by the study, 36% met all of the nutritional thresholds of the WHO Europe's Nutrient Profile Model. Lawrence Haddad remarked that this figure was "higher than he had expected".
Miriam Shindler presented a GAIN study of CPCF in Ethiopia and Nigeria which found that engaging small and medium-sized enterprises is vital to improve infant and young children's diets in Africa, as SMEs are the backbone of food systems in the region. GAIN highlighted the importance of improving access to fortified foods; increasing the affordability and availability of nutritious CPCF; strengthening government regulations and improving caregivers' knowledge of appropriate diets for infants and young children.
Alissa Pries from Helen Keller International presented findings from the Project carried out in Indonesia. Of over 200 CPCF analysed in the country, the majority did not meet nutritional guidelines set by the WHO Europe's Nutrient Profile Model. For example, many CPCF had exceedingly high levels of sugar content. Further, children between 6-35 months of age regularly consumed sugar-sweetened beverages and snacks.
What needs doing?
The session highlighted that the infant and young child nutrition community is at the very early stages of determining how to improve the diets to infants and young children and of how to secure private sector commitments and action to achieve that goal.
Significant improvements need to be made to ensure the following:
Ensure access to affordable CACF;
Increase transparency in labelling practises;
Reformulate CACF to meet nutritional standards set by international guidelines and local regulations;
Strengthen existing standards on composition and claims relating to CACF; and
Educate caregivers about appropriate foods for infants and young children.
Data-driven accountability mechanisms are an important tool to achieve these goals.
In closing the online event, panellists Inge Kauer, Lawrence Haddad and Viktor Aguayo emphasized that 2021 offers an opportunity to mobilize all actors along food supply chains to ensure food systems are geared to deliver healthy, nutritious diets for infants and young children. This Nutrition Year of Action and the upcoming UN Food Systems Summit and Nutrition for Growth Summit can act as catalysts to set standards, measure progress, and increase transparency of private sector efforts towards improving infant and young child nutrition.
To present findings of the study to relevant stakeholders, on May 13, 2021 ATNI is hosting a webinar with the Nutrition Centre of the Philippines and UNICEF Philippines.
Visit ATNI's project page on CPCF to find out more about the study: