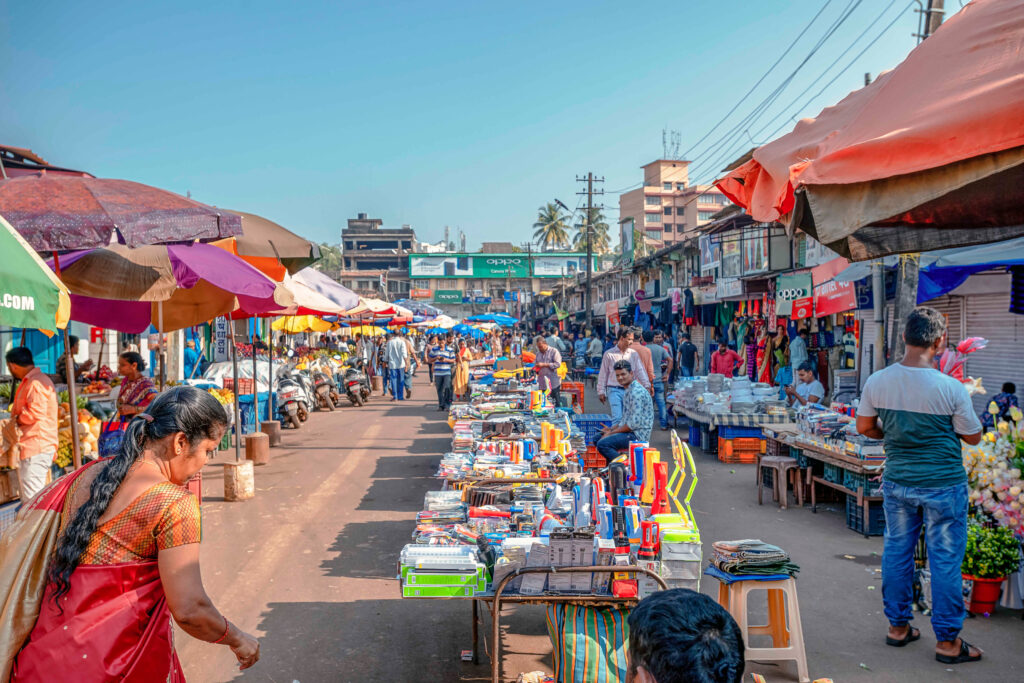 India Index 2023- Meet the Team
24 April 2023
ATNI celebrates its people and allies.
A month ago, our Partnerships Director, Marije Boomsma, introduced the India Index 2023. Since then, ATNI has visited India, has met with 12 companies in person and online and has held two engagement webinars with these food and beverage manufacturers.
No doubt worth remembering at this point, ATNI has a rich history in India. The Index we are currently researching will be our third dedicated India Index. ATNI first ever country specific Index was on India in 2016. ATNI followed that with a second edition in 2020. We hope our presence in India will continue to drive positive behavioral change in the country's food and beverage manufacturers.
-----------------------------------------------------------------
We now want to shed some light on the people driving this key project. A small NGO that attempts to address global issues and provide solutions both at a micro and macro level, has to box very smart. Our team is incredibly adept at handling these huge tasks. We also firmly believe in working with specialist consultants that help us understand local considerations to ensure our work is nuanced and relevant.
Today we are speaking with Vivek Arora, our consultant Senior Adviser for the India Index. Vivek consults globally on, Food Fortification , affordability and Therapeutic and Supplementary Foods.
-----------------------------------------------------------------
-----------------------------------------------------------------
Great to have you with us today, Vivek, a bit of background first…tell us about your nutrition credentials …
I am a food and dairy professional and have worked in food and nutrition for 27 years, for manufacturers and for the development sector. I started working in food production and got introduced to Nutrition in 2008 producing Therapeutic and Supplementary foods.
When Mr Ratan Tata retired from active business life he committed himself to help mothers and children in India thrive. I was invited to join a team of senior advisers, in 2016, to help the Tata Trust develop policies and actions on nutrition. Our main focus was on food fortification which then led me to head the Food Fortification Resource Centre at the FSSAI, India's government agency responsible for food regulation.
-----------------------------------------------------------------
Having clearly operated cross sector, for government, industry and philanthropy when did you first hear of ATNI?
I came across ATNI in 2016 when the first India Index was launched. I then engaged with ATNI, on behalf of Tata. By the 2020 India Index, the Index's second edition, I was ATNI's expert on food fortification.
Please describe your current role for ATNI…
I am now working at the heart of ATNI's activities in India, facilitating its engagement with industry. I advise ATNI on all matters relating to the development and launch of the next India Index, tol be published end of 2023.I help ensure nuance is understood, and subtlety applied. I am also managing our relations with key stakeholders out with industry, such as development partners and government agencies.
-----------------------------------------------------------------
What is the nutrition picture in India? Tell us about the good and bad…
Well, starting with a huge positive. India's infrastructure is exceptional and allows government to reach the most vulnerable people in the remotest of places.  We have fantastic public programs, such as the Mid-day Meal Scheme (MDM) and Integrated Child Development Scheme (ICDS) that supports children under five and pregnant and lactating women. The infrastructure is great for driving public awareness of nutrition. Nutrition education is increasingly important. But the infrastructure also provides nutritious and supplementary foods directly to the population. Something unique to India.
But of course, the picture is not only positive. The sad part is that malnutrition  still exists, and policies have not delivered the intended impact. There is a plethora of policies and initiatives, but impact is very gradual.
We have three types of malnutrition in India. Undernutrition, micronutrient malnutrition and overnutrition is on the rise. The triple burden of malnutrition from high fat, oily and sugary and processed foods, is particularly where ATNI can have a huge impact in India.
-----------------------------------------------------------------
Our in-depth analysis of companies' performance including product portfolios, marketing and governance highlights both good and poor performance creating the environment for continual improvements.
Furthermore, the processed food industry can also help address the key micronutrient gap in the Indian population which directly impacts the productivity of the population.
So, with good infrastructure able to reach the population why are all three types of malnutrition on the increase?
It is important to understand the context here. Our policies on food were designed in the 70s and 80s and the focus was food security. The policies were not designed for nutrition security. India is indeed now self-sufficient in food production. Can this food provide the  nutrition to the population needs is the question  The impact of these policies is being constantly reviewed so it will take some time to get it right.
Pilferage and leakage are important issues to consider here too. As India digitalizes, this is improving but again it will take time.
-----------------------------------------------------------------
Where can ATNI best help India achieve nutrition security?
ATNI's focus is in the right place. India's youth is urbanizing. There is a cultural shift and less and less people are willing to cook or have the time to cook. So, they rely on the packaged and processed food sector. They mix and match this food or just eat out. The sector is growing very quickly more than10% per year, so it needs to be encouraged, and pushed in the right direction to provide better access to healthy diets.
(Picture to the right, L-R Vivek Arora, Pawan Agarwal; Former CEO of FSSAI and current CEO of Food Future Foundation; Greg S Garrett; Executive Director of ATNI)
-----------------------------------------------------------------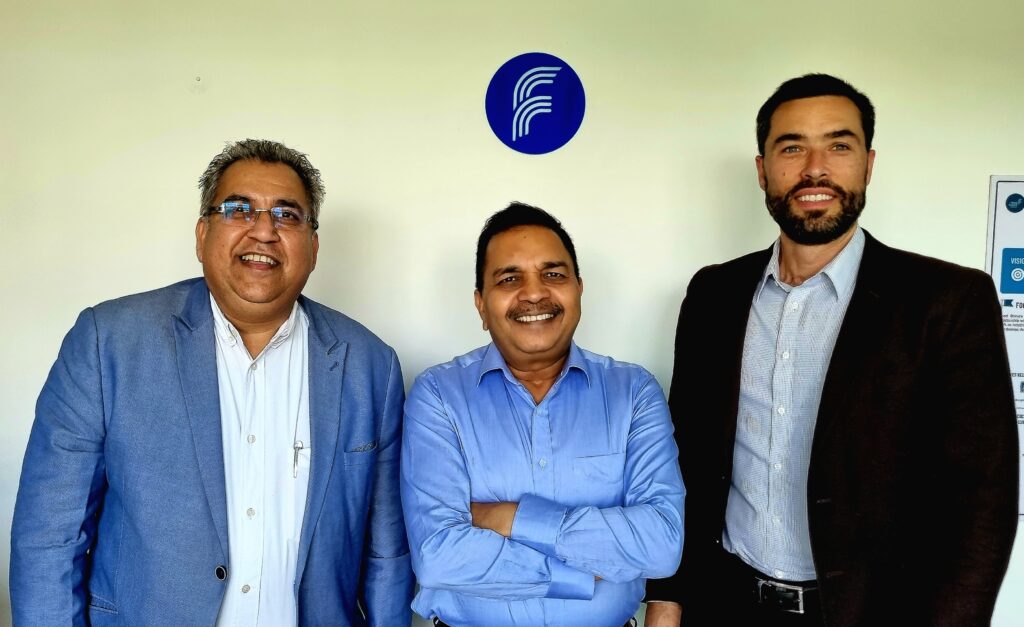 -----------------------------------------------------------------
Does cultural shift mean India will soon experience diet related health issues that we see in the West?
India has always looked at the West as a role model. Gradually the elite in India is becoming more aware and conscious and increasingly returning to traditional diets, becoming vegan and so on. But India has a huge growing middle class. A very aspirational middle class that still looks to the West and adopts its culture. 20, 25 years ago only the elite would drink a Coke and have a burger. Today it is a mass market. The elite might still have a Coke-Zero but mostly a fruit juice. It is the fact the masses can now access packaged and processed foods that is the big concern, from a nutrition point of view. This of course makes ATNI's role in assessing the activities of India's largest 21 food manufacturers so crucial.
In terms of diet related diseases how does India fare?
India is the diabetes capital of the world. Hypertension and other Non-Communicable Diseases (NCDs) are growing. While communicable diseases were once the country's biggest concern NCDs are quickly taking over.  India happens to be the diabetes capital of the world.
How would you describe ATNI's relationships with India's food manufacturers?
ATNI has a fantastic international reputation and that here in India too.  The multinationals know ATNI and indeed the Indian companies we are now assessing for this Index respect and recognize ATNI's value too. All the companies have been very welcoming and forthcoming.
-----------------------------------------------------------------
They have a crucial role to play, they need to be part of the solution because they can bring change. Whatever is available on the shelves will be consumed so we must regulate this at the source, by engaging with the companies that manufacture these foods. This is the only way we can win at least half the battle.
Really encouragingly in our face-to-face meetings with the companies, a clear sentiment emerged, particularly from the Indian firms, that they are ready for this, they want to be benchmarked and they want to improve.
When you read our deep dive reports and helped us put this year's methodology together which indicators do you find most revealing?
The product profile – I personally find fascinating. The challenge is huge. We have been eating foods in a certain way for many, many years and any change is often resisted by the consumer. So companies are very reluctant to change their formulas, which makes progress here the most challenging.
Apart from this, I would like to highlight the workforce nutrition issue. There is such a great opportunity to reach out to people already engaged with you. The multiplier effect from there can be immense. It improves the living standards of the workforce and improves the workforce's productivity so it is a win-win.
-----------------------------------------------------------------
Curious to know your thoughts around responsible marketing and governance. Does India have the same challenges as the West?
India enjoys the buy-one-get-one, get two, culture as much as anywhere. The supermarkets give a lot of visibility to the marketing schemes, so we do tend to consume larger packets that simply incentivizes you to buy more and consume more whether you need it or not.
And the Indian boardroom – is it engaged in the nutrition debate?
India is a LMIC and Boardrooms here are still very focused on growth and profitability. But this will change.
On a lighter note, although this question comes with a health warning, what is your favorite local dish?
Keema pav, which I can only recommend for special occasions, but it is delicious. I am searching for the family recipe and will share it as soon as I finds it.
-----------------------------------------------------------------