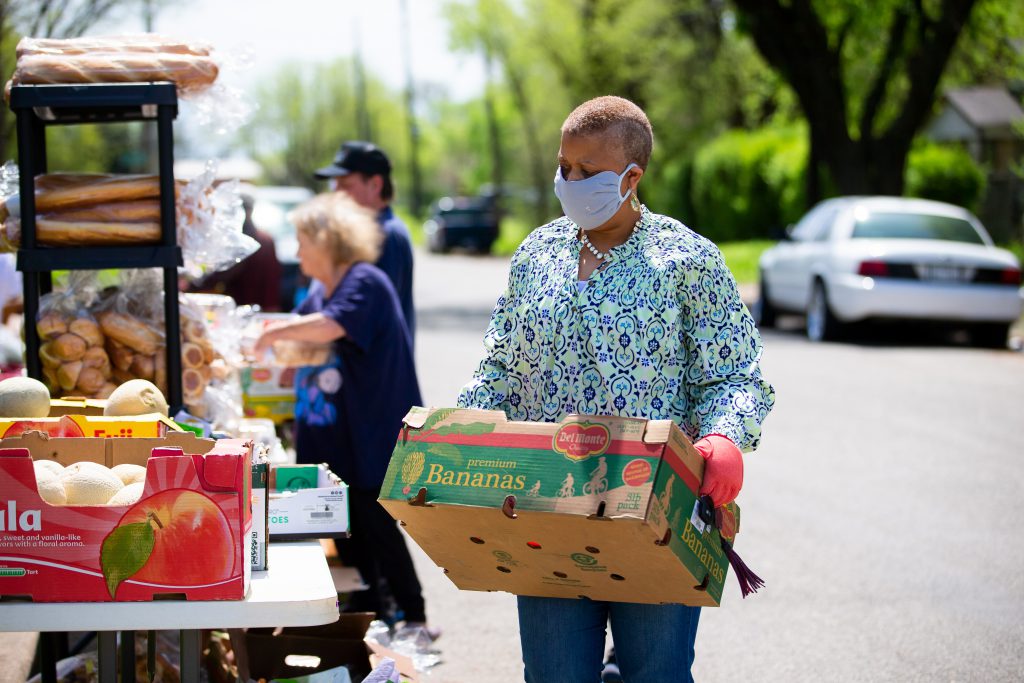 What are food and beverage companies globally doing in response to the COVID-19 crisis?
12 June 2020
The Access to Nutrition Initiative (ATNI) is developing a framework to track companies' actions around the world.
The COVID-19 crisis has emphasized the many challenges of global and local food systems, including the struggle of companies of all sizes to continue operations, and the difficulties faced by vulnerable populations in accessing food. The state of food security and nutrition was already alarming before the outbreak, with over 820 million people living without sufficient food and a further 2 billion people with overweight or obesity. This pandemic has shone a light on this existing nutrition crisis – and, according to the World Food Program, COVID-19 could push an additional 130 million people into acute hunger in 2020. There is a multi-faceted and worrying relationship between nutrition, the virus and the measures taken to curb its spread: poor nutrition predisposes to infection, mortality is associated with poor nutritional status and measures taken to control the virus have a high risk of negatively affecting groups who were already more vulnerable to malnutrition, as highlighted in the 2020 Global Nutrition Report.
Globally, food and beverage companies have a substantial and growing influence on the lives of consumers, employees and societies. Given their scale and reach, food and beverage companies can play a key role in addressing global malnutrition challenges, and this is amplified by the COVID-19 pandemic.
Examples of recent action reported by food and beverage companies themselves include:
Additional examples of companies' commercial and philanthropic actions can be accessed through the Consumer Goods Forum (here) and International Food and Beverage Alliance (here).
There are, however, worries about the responses of some companies. The International Panel of Experts on Sustainable Food Systems, for instance, has expressed concerns about the private sector's influence in public policy during the crisis, indicating attempts to delay the implementation of new front-of-pack labeling standards in Mexico. It is imperative that companies do not use the COVID-19 crisis to negatively influence public health efforts. At the same time, commercial and philanthropic actions should not undermine nutrition and healthy diets. While the sale of packaged foods with a long shelf-life is growing rapidly, the sale of snacks or 'comfort foods' have soared. ATNI noticed examples of unhealthy foods like instant noodles, snacks, soft drinks and confectionary being included in food donations to families affected by COVID-19.
Importantly, concerns around donations of infant formula by baby food manufacturers (a violation of  the WHO Code of Marketing of Breast-milk Substitutes) have also increased.  But some companies that manufacture baby foods have responded proactively, which is important for creating transparency and dialogue. For example, Gerber has stated in its global website "We are aware of rumors claiming that Gerber is giving away free formula in response to out-of-stock situations. While this is not true, we remain committed to supporting babies and families with dependable, affordable nutrition." Breastfeeding has many health benefits for both mother and infant, and the WHO and UNICEF advise mothers to continue breastfeeding even if infected with COVID-19, using proper hygiene and precautions.
ATNI is committed to support the food industry contribution to addressing the world's nutrition challenges, leveraging its power to provide accessible and affordable healthy food to all, during the COVID-19 pandemic and beyond. Holding the private sector accountable is especially crucial right now, as food systems and families struggle to adapt to unprecedented circumstances.
Supported by the UK's Department for International Development (DFID), ATNI has developed a framework to identify action (and inaction) by food and beverage manufacturers in response to the crisis, adding an explicit COVID-19 lens to ATNI's existing assessment of companies. This new framework will empower stakeholders with the knowledge and understanding of the actions of major food and beverage manufacturers worldwide to address the crisis and its far-reaching effects; it will essentially act as a best-practice guide.
The indicators included in the framework span ATNI's existing Index thematic areas. It enables a systematic assessment of companies' strategic commitments, product formulation and marketing, accessibility and affordability of products, support for employees and supply chain partners, and whether, during the crisis, baby food manufacturers are marketing their products appropriately. This framework will also incorporate new approaches to track companies' engagement actions in support of governments' efforts to combat the crisis, and leadership examples in supporting SMEs and livelihoods across the food value chain
If you have any questions, please contact: Mark Wijne at mark.wijne@accesstonutrition.org. For regular updates on our forthcoming COVID-19 framework subscribe to our newsletter here.