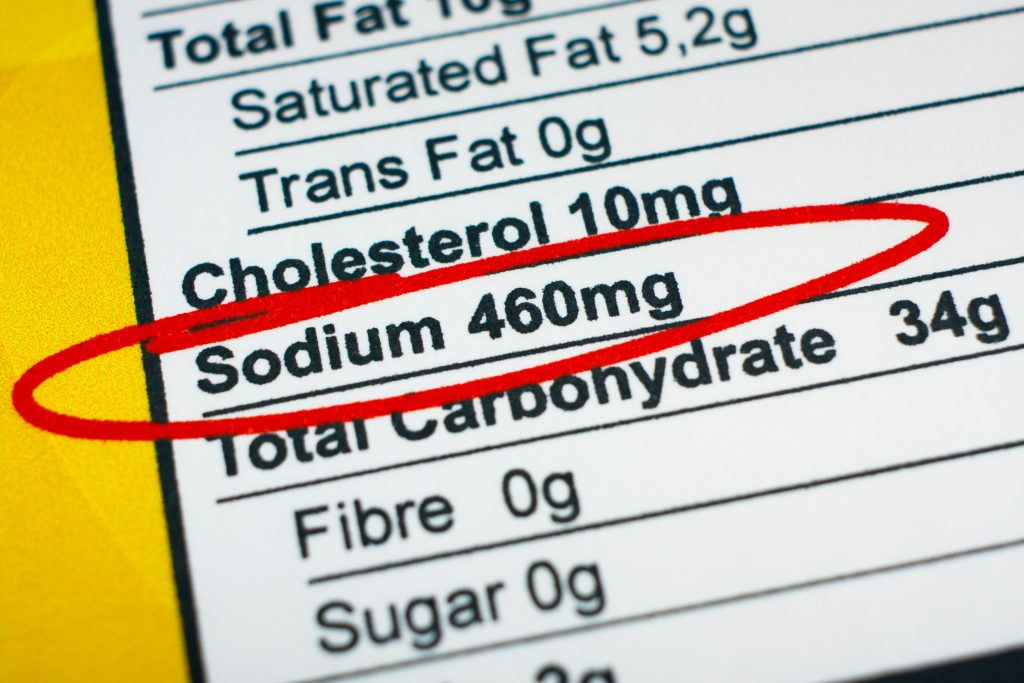 Spotlight on Salt for World Salt Awareness Week
15 March 2022
Why is salt reduction important?
Salt has become a key component of diets worldwide. Most people consume salt through processed foods and/or adding it to meals during the cooking process. Whilst a small amount of salt is necessary for our health, too much of it – i.e., more than 5 grams a day according to the World Health Organization (WHO) – can lead to an increased risk of high blood pressure, heart disease and stroke.
"Most people don't know how much [salt] they consume, or the risks it poses," said Dr Tedros Adhanom Ghebreyesus, Director-General of WHO, during the launch of the WHO's set of global benchmarks for sodium levels in food and beverage products.
An important way of reducing salt intake is to create food environments which promote healthy levels of salt consumption: "We need countries to establish policies to reduce salt intake and provide people with the information they need to make the right food choices. We also need the food and beverage industry to cut sodium levels in processed foods."
World Salt Awareness Week 2022 provides an opportunity to shine a light on how and why the food industry needs to reduce salt in their products so that everyone around the world can live longer, healthier lives.
What are the world's largest food and beverage companies doing to reduce salt in their products?
Given that a large part of the global population's salt intake comes from processed products, food and beverage manufacturers have a responsibility to develop new products that support healthy salt intakes and to reformulate existing products to reduce their salt content. Countries have been establishing voluntary or regulatory programs to encourage the food industry to reduce salt content for many years.
The latest edition of ATNI's Global Index published in 2021 sheds light on the actions that 25 of the world's largest food and beverage are taking to reduce salt in their portfolios through their product (re)formulation strategies.
The Index shows that 13 out of 22 companies for which a salt target is applicable (i.e. excluding beverage companies) had defined targets for salt/sodium reduction. Yet, analysis also shows that only five companies' salt targets cover all relevant products, globally (see figure below).
Food and beverage companies can strengthen their salt reduction targets by increasing the scope to cover all relevant products and product categories globally, and by making commitments SMARTer – Specific, Measurable, Achievable, Relevant and Time-bound, so progress can be monitored and valued.
One way companies can do this is by aligning their internal product reformulation strategies with national salt reduction targets set in specific markets (i.e., the UK's Salt reduction targets for 2024 and the U.S. Food and Drug Administration (FDA) voluntary sodium reduction targets).
For cases where national targets have not been developed, companies can align with global standards such as the WHO sodium benchmarks or steps taken by industry associations to align industry efforts, such as the International Food and Beverage Alliance's (IFBA) new global targets for sodium reduction.
These actions can help to ensure that companies are better able to implement and track progress on reducing salt in products across their portfolio. Publishing this information on companies' websites, in annual reports, and on front-of-pack (FOP) labeling can also increase awareness amongst consumers and benchmarking organizations, such as ATNI on companies' progress.
The food industry can help to "shake our salt habit"
According to the WHO, around 2.5 million deaths could be prevented each year if global salt consumption were reduced to less than 5 grams a day. This highlights the urgent need for food and beverage manufacturers to reduce the amount of salt in their products.
This sentiment is reflected in the theme for World Salt Awareness Week 2022, which asks the food industry to "shake their salt habit, so that we can all live longer, healthier lives."
The message is clear – reducing salt intake is imperative to promoting good health and well-being, and all stakeholders need to help to create a healthier food environment for all.