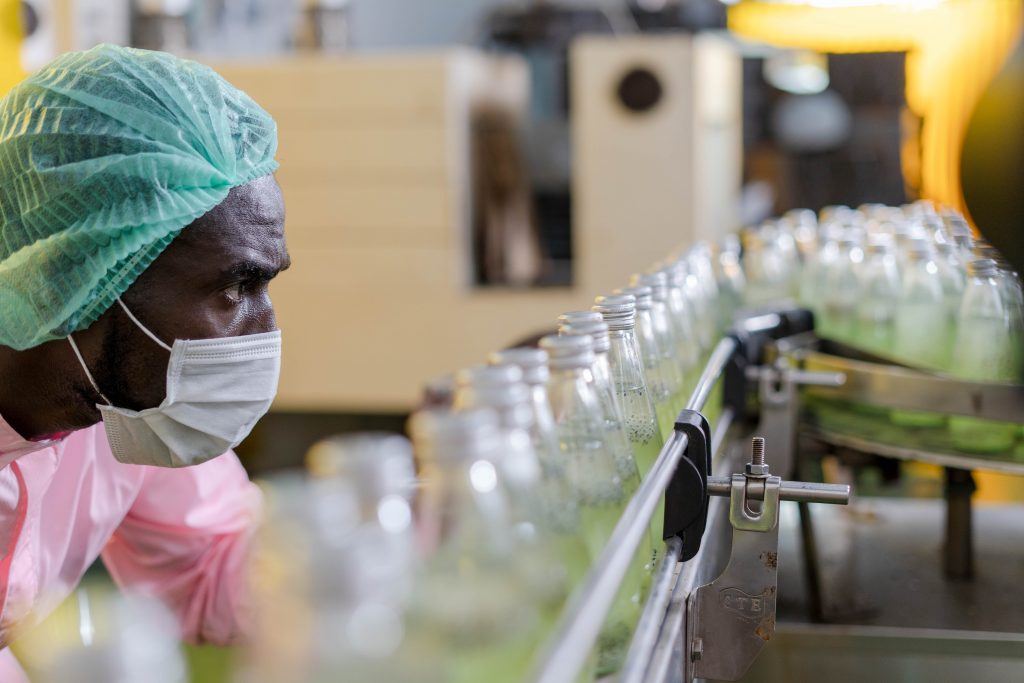 Supporting Nigerian SMEs in developing nutrition strategies and addressing malnutrition challenges
29 July 2021
The Role of Small- and Medium-sized Enterprises in Access to Nutrition
By Will Sharp
Small- and medium-sized enterprises (SMEs) play a crucial role in food systems and in ensuring the availability and affordability of food for low-income populations, especially in low and middle-income countries (LMICs). It is estimated that in Sub-Saharan Africa, they provide about 80% of total calories consumed, and that between 70% and 100% of foods are sold through SME channels. Accordingly, they can play a significant role in improving food environments and nutritional outcomes by supplying nutritious products onto the market, and in turn contributing to equitable access to healthy diets for all consumers.
SMEs can also be effective in increasing demand for nutritious foods, given their greater familiarity with local consumer preferences, compared to larger companies.
As such, they are a vital part of the food system, and their inclusion as part of the Nutrition for Growth Year of Action is essential. Likewise, their importance has been heightened further by the ongoing COVID-19 pandemic, where local enterprises and supply chains have played a crucial role in bringing food to market.
The Nutrition Business Monitor (NBM)
Since 2019, ATNI has been developing the Nutrition Business Monitor (NBM) tool in partnership with the Global Alliance for Improved Nutrition (GAIN) and the SUN Business Network (SBN). The NBM is a voluntary self-assessment tool that assesses SMEs' performance in addressing the availability and affordability of nutritious products in their respective markets. The tool explores if and how an SME has sought to overcome local nutritional challenges through product formulation, marketing, labeling and community engagement. Based on the responses a company supplies, tailored recommendations and specific feedback is provided, advising them on ways to improve their company's nutrition performance. Scores out of 100 points are also generated, providing companies with a baseline to compare themselves to and highlight areas in need of improvement. The scores and recommendations are not public and they are only visible to the relevant company.
The tool is currently being piloted in two countries with Scaling Up Nutrition (SUN) Business Networks (SBN): Nigeria and Bangladesh. We anticipate that, in the coming years, the tool will be scaled up and tailored for use by SMEs in other LMICs. This has the potential to achieve greater impact, by improving the nutritional focus of SMEs on a wider scale.
Capacity-Building Training for SMEs in Nigeria
To build on the NBM tool and enhance its impact in Nigeria, ATNI remotely organized a training for a group of 26 Nigerian SMEs who had previously tested the tool. To achieve this, ATNI enlisted the support of he activities in Nigeria were co-organized with SBN Nigeria, Lagos Chamber of Commerce and Nassi-Nigerian Association of Small-Scale Industrialists.
The two-day in-person training event took place in Lagos on 20th and 21st May 2021. After discussing the importance of nutrition and malnutrition and presenting the predefined business case for addressing these, the content of the trainings focused on two main themes: business development for nutritious food, and effective and responsible marketing; both themes that were identified as common areas in need of improvement among the companies that had previously tested the tool. Combining the complementary expertise of Bopinc and ATNI, the trainings covered a range of real-life case studies, leading to interactive and informative discussions. By the end of the training, participants left having designed their own nutrition-related business intervention and a marketing plan for their SME.
During the training session, participants highlighted various key practical areas of learning to implement in their SMEs, this included adapting their distribution models, addressing low-income consumer groups, updating labelling and packaging, and fortifying ingredients.
According to one participant: "My main takeaway from the training for Day One is that I must make my products nutritious. I need to run a laboratory test to determine the nutrition values of all the ingredients."
Another explained: "I have improved my understanding of how to communicate the nutrition components and benefits of our products using all the right factors." In the second half of the year, there will be a post-training evaluation to better understand the effectiveness of the training, and whether companies have taken any follow-up action.
This successful two-day training event provides valuable lessons for a similar set of trainings planned to take place in Bangladesh during the third quarter of 2021.