Why attending Davos is still important
24 January 2023
The ATNI Socials Blog is a series of personal commentaries to stimulate discussion on how to transform markets so that they provide more nutritious, affordable and sustainable foods. Our hope is to trigger understanding around the causes and the cures for access to nutrition.
With a huge thank you to Alexia Howard for the ATNI Socials' first guest blog, which focused on the issue of subsidies in the US, ATNI's Head of Communications, Philip Eisenhart, now looks ahead to 2023.
The attention of so many of us has no doubt been drawn to Davos last week for the World Economic Forum's Annual Meeting 2023. I started the week reading a summary of the Oxfam report on the widening wealth gap – to call it a gap is somewhat disingenuous – more like a canyon.
The numbers seem so grotesque, so unreal. A fight for another day.
Why is Davos special for me?
1946, an American GI has two days' leave and decides to go skiing. He falls, he struggles to get up. A young local lady helps him. They fall in love, all in Davos. Eventually they become grandparents. For me Davos is clearly critical. But for nutrition, what can Davos offer, what should it do?
Is Davos helping improve nutrition?
Food and nutrition were at least on the formal agenda this year, as ever, fighting for recognition in a world focused on the environment and terrified of another pandemic. The Davos dialogue on food and nutrition is clearly maturing.
Greg S Garrett, ATNI's Executive Director, participated in several useful events hosted by WBSCD, TechnoServe, FOLU, EAT and Food Action Alliance. There were four themes that are relevant for ATNI: a growing focus on regenerative agriculture; the role of food manufacturers in delivering essential vitamins and minerals; the need to better integrate monitoring of the healthiness of food along with its environmental sustainability; and – arguably most important and central to ATNI's vision – a call for more and better accountability in the agri-food private sector.
-----------------------------------------------------------------
On the first topic, regenerative agriculture, the dialogue has evolved from simply speaking about its importance to a recognition that it is the only way forward and there is a role for many parts of the food supply chain to play, not just farmers. ATNI is excited to be part of developing new ways of tracking private sector performance in this area and linking this to nutrition.
Second, several national food processors attended side events to speak about fortifying foods with micronutrients. Food fortification can be a major part of the solution to improving healthy diets.  ATNI is developing a new fortification tool that aims to both track the performance of companies that fortify and helps direct large-scale investments to well performing companies.
Third, many Davos attendees spoke about 'healthy' food as food which is both nutritious and good for the planet. It is increasingly recognized that we need smarter and more integrated ways of profiling foods and reporting on both measures moving forward.  ATNI aims to refine its tools and reporting to ensure better alignment. For this, we will work closely with our partners, including the World Benchmarking Alliance, to report on and summarize food industry performance related to both nutrition and the environment.
Lastly, most meetings ended with specific calls to action for the private sector, coupled with a reminder that they need to be held accountable on their commitments to improve food systems, which speaks to the core of what ATNI does.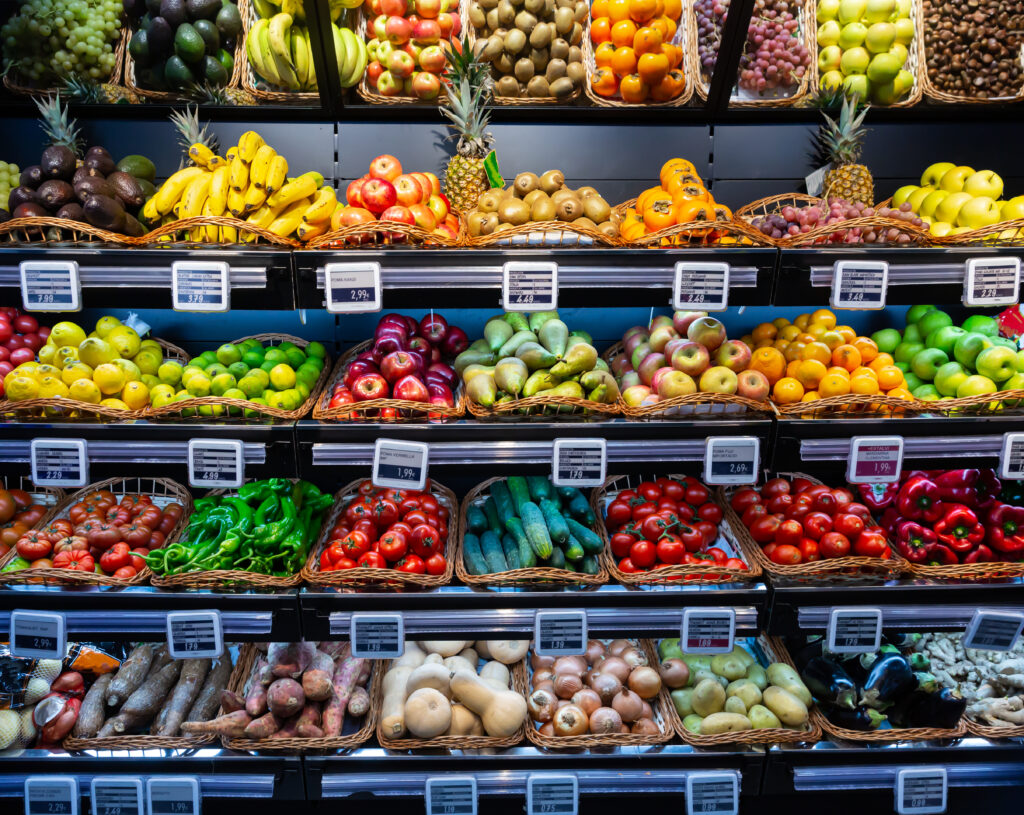 -----------------------------------------------------------------
It is an exciting time for ATNI to help agri-food business – from medium-size national mills through to multinational companies – make good on their commitments to improve the healthiness and sustainability of their foods.  While there is a lot of good stuff to look back on, the future is bright with ATNI's new five-year strategy and refreshed theory of change that we hope will drive impact over the next 10 years. This year, we celebrate our 10th anniversary. We will launch a new India Index on nutrition helping to track progress in India towards market transformations.  We will complete research on breastmilk substitutes and nutrient profiling while also launching new tools and platforms to help influence global and national agendas, including a new Policy Platform which will start by looking at the evidence of fiscal policies to improve nutrition, and we launch our Key Influencers Panel.
Watch this space for more details.
-----------------------------------------------------------------
Next up we have Francesco Branca from WHO tackling the issue of nutrient profiling.
Disclaimer:
The views and opinions expressed by ATNI Socials and other guest bloggers are solely their own current opinions regarding events and are based on their own perspective and opinion. The views and opinions expressed do not reflect the views or opinions of ATNI or the organizations with which any participants/interviewees are, or may be, affiliated.