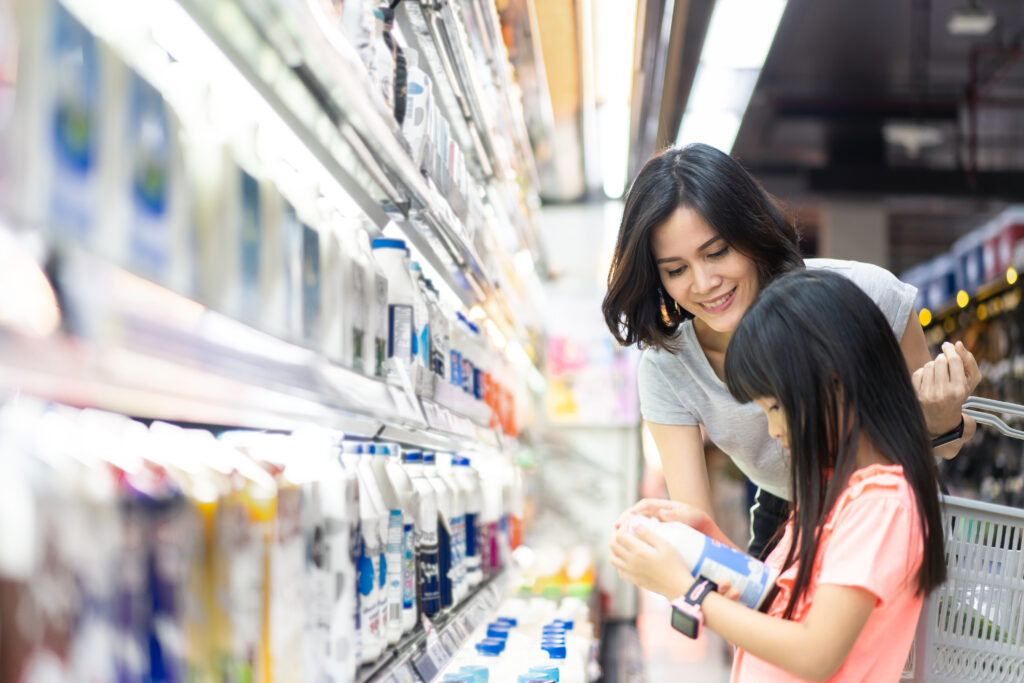 ATNI Cautiously Welcomes Nestlé's Creating Shared Value & Sustainability Report
21 March 2023
ATNI has read Nestlé's latest annual report with interest, particularly the addition of the Creating Shared Values & Sustainability Report. We welcome the steps towards more transparency on the nutritional quality of the products the company sells using the HSR model as an external tool. Today, Nestlé announced it will publish a new global target for the healthier part of its portfolio later this year. This is a good step forward. We hope the target will be ambitious and will serve as an example for the sector to achieve much-needed transformation to make healthier options the norm in markets globally.
ATNI also uses the Health Star Rating (HSR) nutrient profiling model mentioned in Nestlé's report. ATNI uses HSR to assess the nutritional quality of foods in companies' portfolios globally. We have completed two global assessments of products from the 25 largest manufacturers sold in major markets. We now have data on approximately 40,000 products from these assessments.
-----------------------------------------------------------------
In 2018, we assessed 2,029 products sold by Nestlé across nine major markets. This showed an average (sales weighted) HSR score of 1.9. We found 19% of retail sales came from products with an HSR >3.5. In 2021, we repeated the assessment of Nestlé, measuring 2,760 products across ten of the companies' major markets which showed an average (sales weighted) HSR score of 2.7. We found 43% of retail sales came from products with an HSR >3.5 (on right: Figure 4 from Global Index 2021 Product Profile assessment).
ATNI attributes this change in sales largely due to the divestment of less healthy brands and products (e.g. ice cream in Mexico, confectionary and ice cream in the USA). These products are still on the market but now sold by other companies.
-----------------------------------------------------------------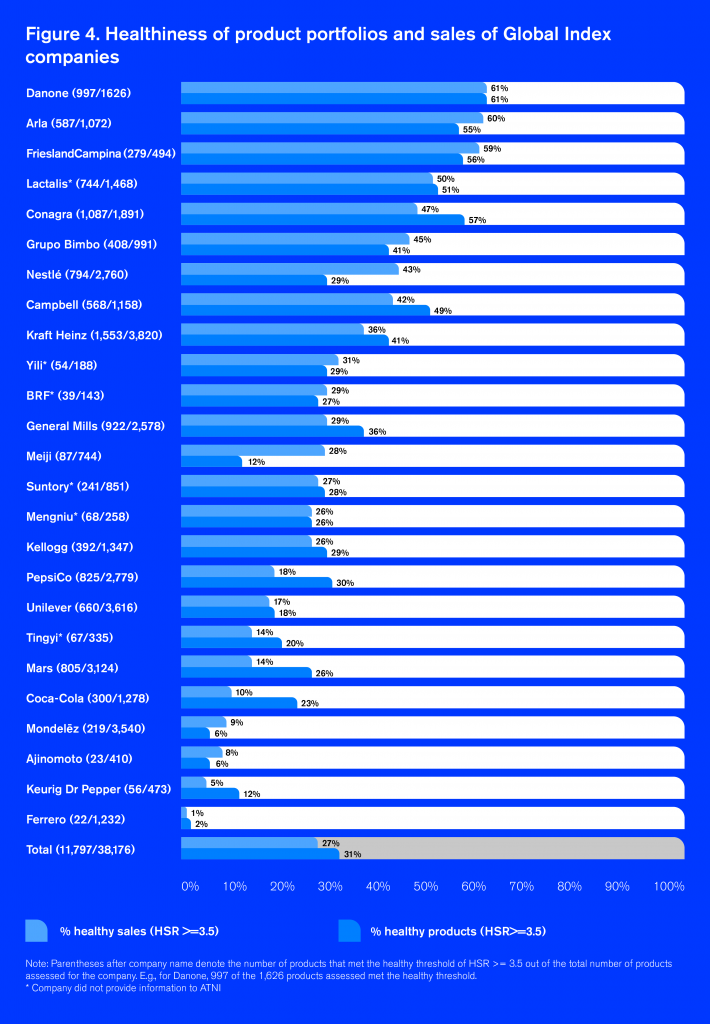 -----------------------------------------------------------------
Further, the figures reported by Nestlé in its report, "Creating Shared Value & Sustainability Report 2022", indicate that 37% of net sales come from products with a HSR of 3.5 or above. However, this figure increases to 57% of net sales when specialized nutrition is included.
The ATNI figures differ from Nestlé's because we do not include products for meeting specialized nutrition needs in the total. Rather, ATNI focuses on products that would form part of a regular diet for adults and children above three years of age. This means, in 2021, ATNI estimated 43% of Nestlé's net sales came from products with an HSR of 3.5 or above.
Nestlé has shown improvement is possible. We now need to see accelerated action to make healthier and sustainable food products the norm in all categories.
-----------------------------------------------------------------
ATNI also welcomes the company's commitment to stop the promotion of infant formula globally for babies 0-6 months and hopes that it is a step towards stopping the promotion of all formula milks including follow-up formulas and growing-up milks for infants and young children up to three years of age globally. That would constitute the major step needed towards optimally protecting and supporting breastfeeding which is what the 1981 WHO Code on the Marketing of Breast-milk Substitutes, including all subsequent WHA resolutions, requires.
More about today's announcements from Nestlé and ATNI's response can be found in today's Financial Times article.