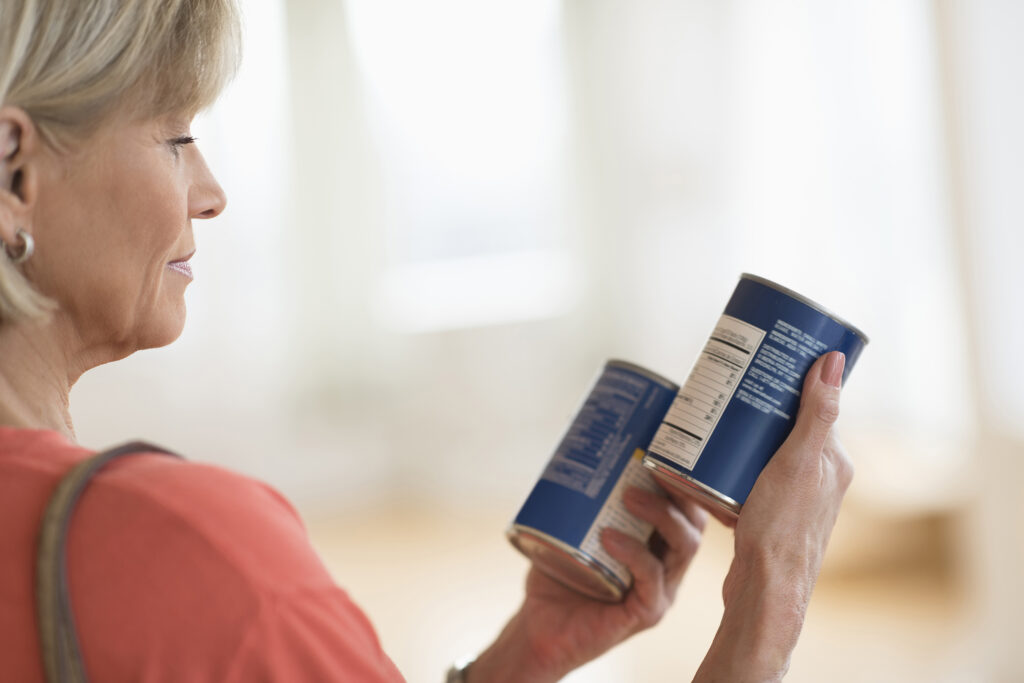 New Release: ATNI's journey with product profiling
22 November 2022
Product profiling is an important way of assessing the healthiness of companies' products and portfolios. It allows stakeholders such as institutional investors, governments and consumers to compare product portfolios across companies and over time.
In 2023, the Access to Nutrition Initiative (ATNI) aims to help align the food industry and investors on the use and interpretation of Nutrient Profiling Models (NPMs), as well as to help inform and guide other stakeholders on NPM good practice and the selection of a core set of NPMs.
As part of this, ATNI will archetype the various models in use globally today and provide guidance on the optimal models which should be used.
Background
Since 2013, ATNI has benchmarked the efforts of large food manufacturers to encourage healthy diets and address malnutrition in all its forms. Assessing the healthiness of products and portfolios through a Product Profile has proved a valuable part of ATNI's corporate accountability research.
Ensuring companies report on the share (in value and/or volume) of their sales from products that meet 'healthy' criteria or standards is crucial to the work that ATNI does.
To support this work, and to allow for comparability across companies, a robust definition of 'healthy' is needed, which is completely transparent and is used consistently. Product Profile reports (independent analyses of the healthiness of companies' product portfolios) have been produced for ATNI's Indexes, including the India Index 2016, Global Index 2018 and 2021, and US Index 2022, as well as for stand-alone reports to assess products in the UK market in 2019 and 2021.  Since 2016, ATNI has been working in partnership with The George Institute for Global Health (TGI) to conduct Product Profile assessments.
Selection criteria: A pilot study begins
Starting in 2011, members of ATNI's Expert Group worked with the University of Oxford's Nuffield Department of Population Health to:
select an appropriate NPM to analyze the nutritional composition of products;
specify the scope of foods and beverages to analyze and the geographical coverage;
find databases to source data; and
select metrics for analysis and reporting.
ATNI's Expert Group established selection criteria to identify the most appropriate NPMs from a catalogue of 67 models, developed for the World Health Organization in 2015.
An NPM was considered suitable if it:
was developed with appropriate stakeholder consultation 
covered the majority of categories of foods and beverages available on the market (i.e., not just school or hospital foods)
took into account both 'positive' and 'negative' food components/nutrients
was well-validated with results of the validation published in peer-reviewed literature demonstrating that the model produces internally consistent classifications of 'healthy' and 'unhealthy' foods, consistent with general nutrition principles
enabled differentiation of nutritional quality within and between categories
was available in the public domain and allowed free access to the full algorithm (i.e., not a proprietary model)
Between 2012 and 2014, an initial pilot Product Profile study was undertaken which assessed the nutritional quality of approximately 50% of the products sold by ten companies in ATNI's Global Index across three countries (India, Mexico, and South Africa). It was agreed that at least two models should be used to run a pilot assessment, because all models use slightly different definitions of 'healthy' and there was no international consensus around the superiority of any one particular model. The study used a sampling frame to define a dataset of products representative of the population. Products were assessed using two NPMs: Nutrient Profiling Scoring Criteria (NPSC) and the SAIN-LIM model.
Arriving at the HSR
Calculating a nutrient profile score for a product requires specific nutrition information, this can be at the energy or nutrient level (e.g., fats, carbohydrates, proteins) and/or the ingredient level (e.g., fruits, vegetables, water). To be able to work with label data available via market databases, ATNI selected the HSR model (which improved upon the NPSC model) to monitor and assess the healthiness of companies' overall portfolios and specific product categories (e.g., breakfast cereals, snacks, soups, ready meals). According to the HSR methodology, products are rated between 0.5 stars (least healthy) to five stars (most healthy).
ATNI uses the government-recommended threshold of 3.5 stars or more to classify products as generally healthier.
The underlying algorithm of the HSR is based on the UK's FSA 2004/5 NPM. Like the FSA 2004/5 NPM, the HSR takes into account the four aspects of foods associated with increasing the risk for chronic diseases (energy, saturated fat, sodium and total sugars content) along with certain 'positive' aspects of foods (such as fruit and vegetable content and, in some instances, dietary fibre, calcium and protein content).
The growing relevance of NPMs
Over the last decade there has been a proliferation of NPMs by governments, NGOs, industry and academia. A systematic review by Dr Labonté and colleagues in 2018 identified 387 potential models, and 78 models were included, all of which had been developed or endorsed by governmental or intergovernmental organizations and used in government nutrition related policies and regulations.
Similarly, an increasing number of food and beverage companies are following ATNI's recommendations to use NPMs to assess the healthiness of their products.
ATNI's Global Index 2021 found that 14 out of the 25 largest global food manufacturers assessed were using some sort of NPM compared to 13 in 2018. Kraft Heinz and Ajinomoto have adopted a new formal NPM, while in 2020, Kellogg adopted a full internal NPM (that calculates overall scores of the nutritional quality of its products including both positive and negative nutrients), and Grupo Bimbo published new guidelines adapted from a government-endorsed system.
Interesting example: following a shareholder resolution backed by ATNI data, in March 2022 Unilever committed to reporting the performance of its product portfolio against at least six different government-endorsed NPMs as well as its own system (formerly the Highest Nutritional Standards, since October 2022; 'Unilever's Science-based Nutrition Criteria' (USNC). The results, published in October 2022,
show that depending on the model used, between 23% and 57% of Unilever's sales can be considered healthy.
The UK Retailer Index 2022 found that five of the 11 retailers assessed report that they have adopted a full NPM, while four further retailers use a sort of precursor to a full NPM. Although an increasing number of companies are adopting NPMs to assess product healthiness, most companies use their own models, which makes it difficult to compare healthiness across the sector. Creating a 'healthy competition' in the private sector is a key lever of change employed by ATNI, and ensuring comparability across product portfolios will continue to be a priority.
Currently, ATNI uses HSR for its Global Index and Country Spotlight Indexes. This helps ATNI, and other stakeholders such as institutional investors, to compare product portfolios across companies and over time.