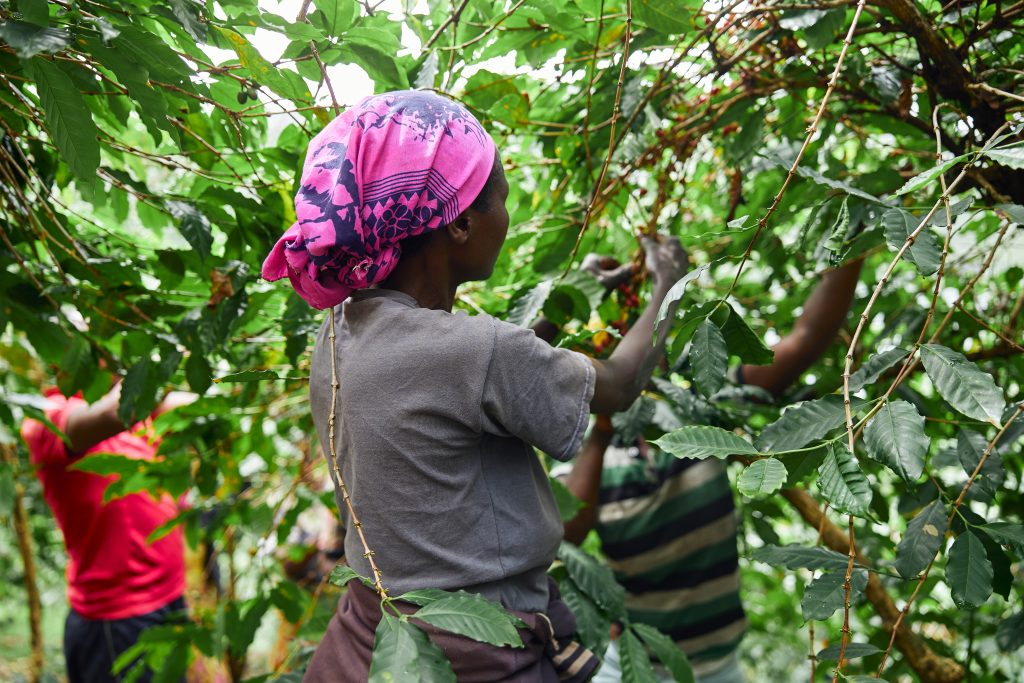 ATNI launches new report and case studies on workforce nutrition in the supply chains
13 December 2021
Malnutrition is prevalent throughout many supply chain workforces – and companies hold the key to making a meaningful difference
In a world where one in three people are malnourished and food insecurity is once again on the rise, it is imperative that every actor with the power and resources to do so plays a part in addressing this crisis. This includes the private sector: not only food-related companies, but all companies whose products (and, therefore, profits) rely on the labor of those who may be experiencing malnutrition and/or food insecurity. Workforce nutrition programs in supply chains therefore represent an important opportunity for companies to make a meaningful difference to tackling the malnutrition crisis.
Interventions delivered through supply chain channels and into the workplace have the potential to be a key lever for improving the nutrition and health of these workers. Workplace settings offer many benefits as a platform for delivery of nutrition interventions at scale, in that a substantial number of the working population can be reached and multiple levels of influence on behavior can be targeted.
Currently, such supply chain workforce nutrition programs are relatively few in number, as ATNI found in its latest Global Index Report. This is despite increasing recognition among many companies of the benefits of addressing nutrition in their own (direct) workforces. Nevertheless, those who have already implemented such programs in their supply chains explain that, to them, it's a "no-brainer". Studies estimate the returns on investment for companies on workforce nutrition programs to be up to 6:1.
This report therefore aims to drive much-needed action from more companies to address malnutrition in their supply chains. Drawing upon findings from six case studies of such programs by multinationals across a range of sectors and workplace settings, including factories, farm estates, and smallholders (as an 'informal' workforce), this paper seeks to not only demonstrate that there are major benefits to the company of doing so, but also show how it can be done, the many options that are available, and key considerations and recommendations for developing such programs.
Key findings of the report
Business case: The companies ATNI interviewed were enthusiastic about the immense value of these programs, emphasizing how their substantial intangible benefits go beyond financial returns. For example, by increasing their suppliers' productivity and lowering their costs and staff turnover, this ensured greater continuity and quality of supply and strengthened supplier relationships, which together increase supply chain resilience. Moreover, the danger of not addressing malnutrition was also identified as a potential reputational risk and threat to their commitments to corporate citizenship and responsible business, and, therefore, their brand.
Costs: It was also found that these programs did not always require huge sums of investment beyond the start-up costs and initial capacity-building, with some interventions being largely self-perpetuating, while many suppliers (who see the benefits) are willing to shoulder the day-to-day costs themselves. Specific interventions range in cost, but many only require a tweaking of existing activities to incorporate nutrition elements or leveraging of existing programs and structures to extend nutrition to the workforce, rather than building systems from scratch. Meanwhile, given the potentially significant public health and social impact of such programs, (co-)funding opportunities can be sought with donors, host governments, and partnerships.
Wide range of approaches possible: Across the six case studies, ATNI identified nearly 30 distinct interventions, across four key workforce nutrition pillars: healthy food at work (in this context, relating to addressing availability, access, and affordability), nutrition education and behavioral change, breastfeeding support, and nutrition-related health check-ups.
The case studies include: Nature's Pride, Nestlé, Olam, Twinings, Unilever and VF Corporation.
Find out more on the project page