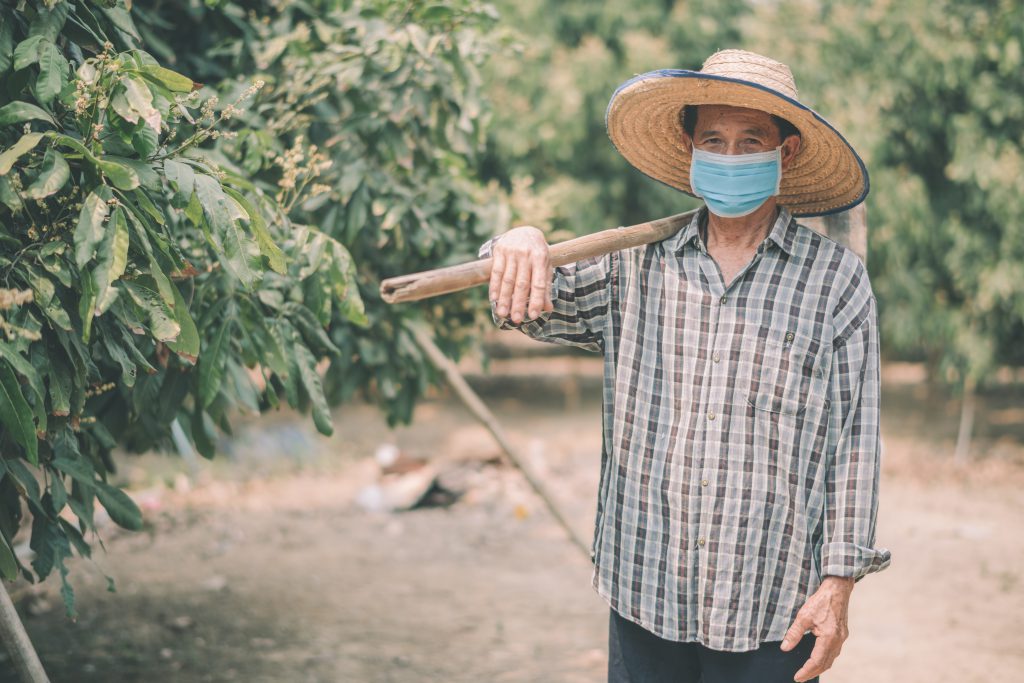 World Food Day 2020: Second ATNI Covid-19 report sheds light on food industry's responses to pandemic
16 October 2020
Today, October 16, on the occurrence of World Food Day 2020, ATNI has launched the second report of its COVID-19 series, a project funded by the UK Foreign, Commonwealth, and Development Office (FCDO, formerly DFID). The first report presented a brand new framework developed to assess companies' responses to the global pandemic. In this second publication of the series, the research framework was applied to evaluate actions taken by 39 of the largest food and beverage companies in the world, including those companies regularly assessed by ATNI in its Global Index iterations, to address risks and challenges presented by COVID-19.
The report presents unique and distinct findings that depict if and how food manufacturing companies' nutrition strategies and approaches have been adapted to the fast-changing Covid-19 realities over the first six months of the pandemic (to the end of August 2020).
Download the full report here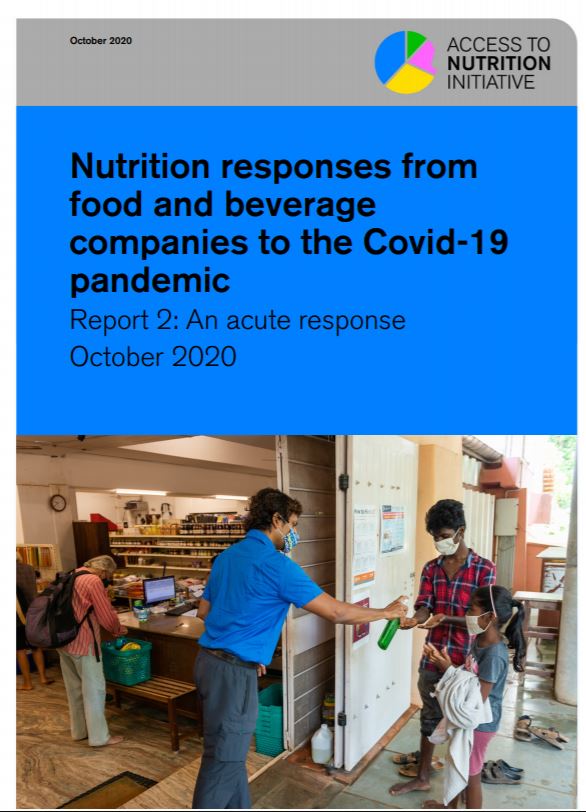 As noted by the Global Panel on Agriculture and Food Systems for Nutrition in their Foresight 2.0 Report, Covid-19 has shed light on how "fragile and precarious" food systems are. The pandemic has impacted each and every stage of global food supply chains – thus challenging food producers, manufacturers, and retailers. As many commentators have pointed out, however, the COVID-19 pandemic also represents a unique chance to reshape food systems to deliver on health and nutrition. In fact, the theme of World Food Day 2020, taking place tomorrow, is all about building back better and improving food systems making them more resilient to shocks.
As the pandemic continues to unfold, the longer-term consequences of strained healthcare systems and a looming economic recession become increasingly evident, with rising concerns over food and nutrition security. Affordable healthy diets must be at the top of government and industry agendas – but what is already being done?
For this report, ATNI's research analysts used information in the public domain to assess companies' reporting on their responses to COVID-19. It should be noted that since only publicly available information was used in the assessment, a lack of information about a company does not necessarily mean that a company is not taking action to address the Covid-19 crisis. ATNI will engage with companies in the coming weeks providing the opportunity to submit extra examples of action they are taking.
Companies have been assessed in the following categories:
governance and leadership
safe and healthier products
access and affordability
responsible marketing
protecting employees and promoting healthy lifestyles
nutrition labelling and claims
engagement
infant and young child nutrition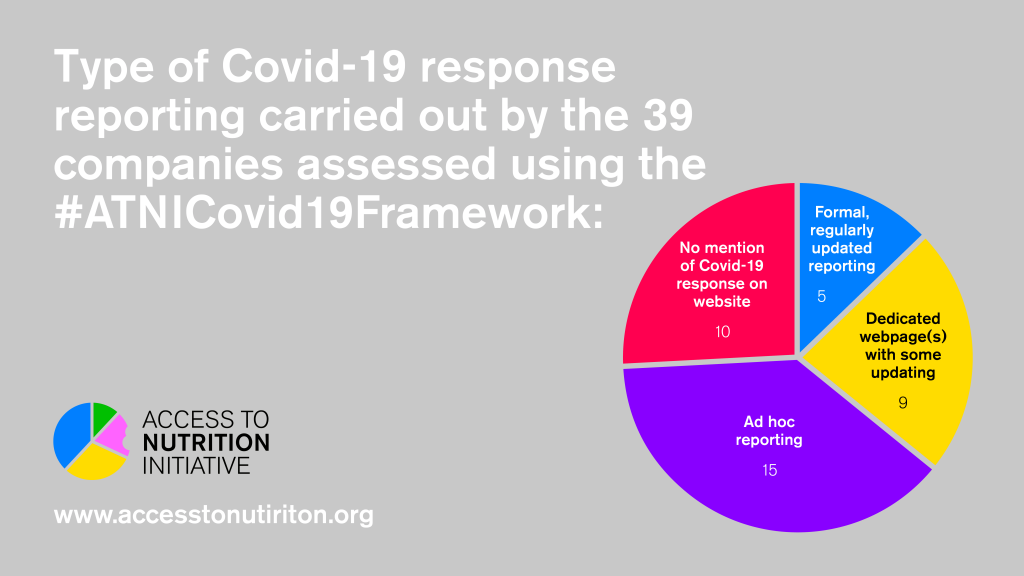 Our findings indicate that issues such as health of the workforce has been very widely reported on by the companies analysed. Food and beverage companies have worked hard to protect the health of their employees, with a third of them publicly committing to following national or international guidelines regarding COVID-19 in the workplace.
The vast majority of companies analysed for this report have also widely reported on their food and cash donations in partnership with local, regional, and international food banks, charities, and non-governmental organisations. ATNI recognises food donations as a hunger relief effort to help feed the most vulnerable in a time of hardship. On the other hand, donations of unhealthy products have also been recorded and represent an area of concern.
Our research also highlights that companies have quickly responded to shocks along their supply chains and have adapted to rapidly changing consumer behaviours – for instance by expanding e-commerce platforms and setting up direct-to-consumer channels. Most Covid-19 responses by food and beverage companies, however, still appear as short-term, ad-hoc measures rather than long-term, targeted actions.
At a time when 3 billion people cannot afford healthy diets, and given the relationship between diet-related NCDs and Covid-19 health outcomes, food manufacturers can and must play a central role in the global efforts to build back better.
ATNI hopes to see companies make strategic shifts to a 'new normal' soon and encourages all stakeholders to explore the content we have presented today and use it in their work. The findings of this report and the initial company reactions we receive in the coming weeks will be presented at a webinar in early-November, more information on this will follow soon.
The third report will provide a deep-dive analysis of three low- and middle-income markets, namely India, Mexico, and Nigeria. The last item in the series will provide best-practice recommendations for companies in the food and beverage industry.
Follow us on Twitter to engage with our work and visit our Covid-19 project page for regular updates.