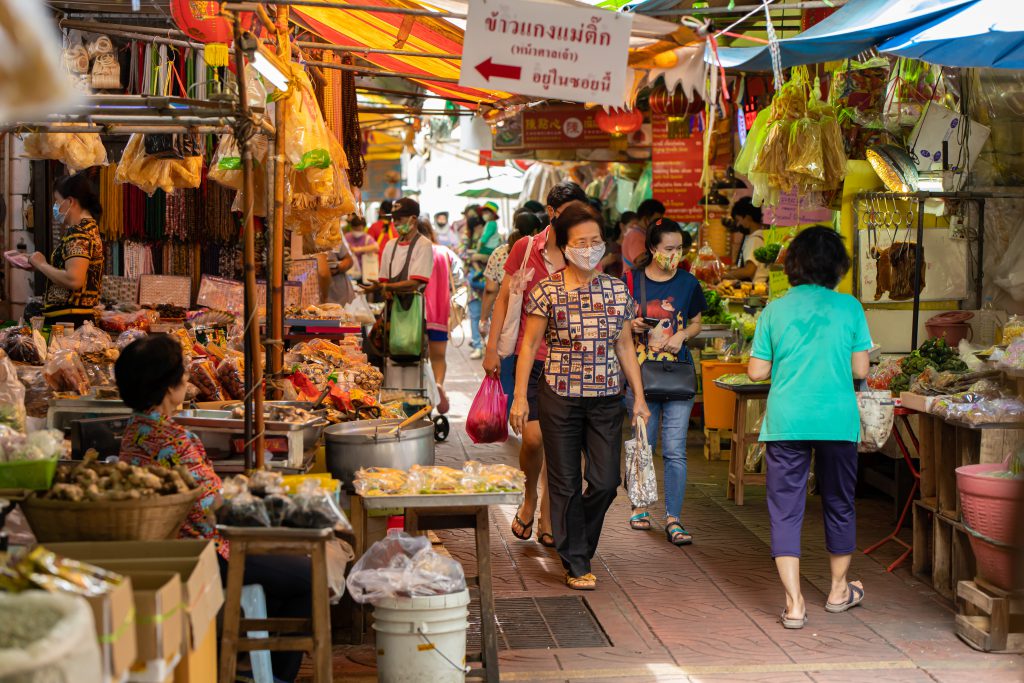 ATNI Covid-19 Project
Project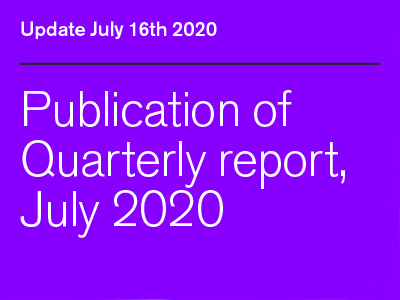 Monitoring nutrition responses from food and beverage companies to the Covid-19 pandemic.
The Access to Nutrition Initiative (ATNI) is committed to support the food industry contribution to addressing the world's nutrition challenges, leveraging its power to provide accessible and affordable healthy food to all. This accountability is essential during the Covid-19 pandemic, as food systems and families struggle to adapt to unprecedented circumstances – and it is also the start of a unique and urgent opportunity to reorient the food system to a more healthy, equitable and sustainable future: a chance for the world to build back better. ATNI has developed a Framework to identify action (and inaction) by food and beverage manufacturers in response to the crisis, adding an explicit Covid-19 lens to ATNI's existing assessment of companies.
Download the first Quarterly Report
Objectives of project
Analysis done as part of this project will enable stakeholders – including companies, investors, policymakers, NGOs, citizens, nutrition professionals and public health experts – to understand the actions of major food and beverage manufacturers worldwide and act as a best-practice guide.
It enables a systematic assessment of all companies' strategic commitments, product formulation and marketing, accessibility and affordability of products, support for employees and supply chain partners, and whether, during the crisis, baby-food manufacturers are marketing the products in line with the International Code of Marketing of Breast-milk Substitutes (BMS).
Outputs
The Framework provides the basis for ATNI's analysis of the food and drink manufacturing sector throughout the Covid-19 crisis. ATNI reports findings in quarterly reports, with each report focusing on a specific aspect of the response, for example in a regional snapshot.
In addition, the structure established by the Framework will contribute an important extra layer to all of ATNI's products (including the Global Index and country Spotlights), for as long as Covid-19 and its repercussions continue: this is not a short-term addition to ATNI's work, but a longer term pivot towards the new normal, whatever form that takes.
As the crisis develops and new information emerges, ATNI is maintaining open and ongoing communication with relevant stakeholders, including the food and beverage manufacturers, to consider their main concerns and recommendations.
The aim is for the outputs of this project to be used as an accountability tool:
to examine and better understand the role of the private sector in light of the Covid-19 crisis and the global malnutrition context;
to inform existing monitoring/ accountability mechanisms to measure companies' contribution to food systems in crisis contexts such as Covid-19, and;
as a source of best-practice on which food and beverage companies and other nutrition stakeholders can draw.
In contrast to ATNI's other work, the project will not lead to a benchmark or Index nor will it provide a comprehensive overview of everything companies did or are doing in response to Covid-19. Instead, it is an instrument that will give ATNI and other stakeholders insights into the reactions of the food industry, identifying areas to scale up and flagging areas of concern.

ATNI Covid-19 Framework
The Framework comprises indicators spanning eight categories, which have been adapted from the existing methodology for ATNI's Global Index, and draws on the international guidance that has rapidly emerged since the start of the Covid-19 pandemic. It takes a 'nutrition-sensitive' approach, to focus primarily on activities that address the immediate and underlying factors affecting nutrition outcomes, while going beyond in some categories to consider broader actions that influence the health and wellbeing of food systems and people everywhere.
This includes mitigating supply-chain disruptions, supporting small and medium-enterprises and donating or distributing personal protective equipment. As food and beverage companies continue to develop their responses to the crisis, this approach will enable ATNI and others to follow the ways in which activities and programmes inform companies' longer-term strategies and action.
The primary focus of the Framework will be the food and beverage companies that ATNI's Global and Spotlight Indexes have assessed: the world's 25 largest food and beverage manufacturers, and the 11 largest manufacturers in the United States and 16 in India. ATNI will also collate the actions by baby-food manufacturers, focusing on the 10 companies included in the forthcoming ATNI Global Index. Each of the total of 39 companies' websites will be monitored by ATNI's analysts using the indicators within the Covid-19 Framework and the companies will be encouraged to provide to ATNI further information on their Covid-19 response.
In addition, where resources permit and/or when selected third-party sources might point to strong cases by companies beyond the 39 manufacturers, action by other companies or country subsidiaries will be included, including an anticipated focus on key developing markets. ATNI has, since April 2020, been undertaking research into the impacts of Covid-19 to achieve this broader understanding of the actions of other food companies. This is more light touch, delving regularly into a wide variety of third-party sources.
ATNI Covid-19 Framework