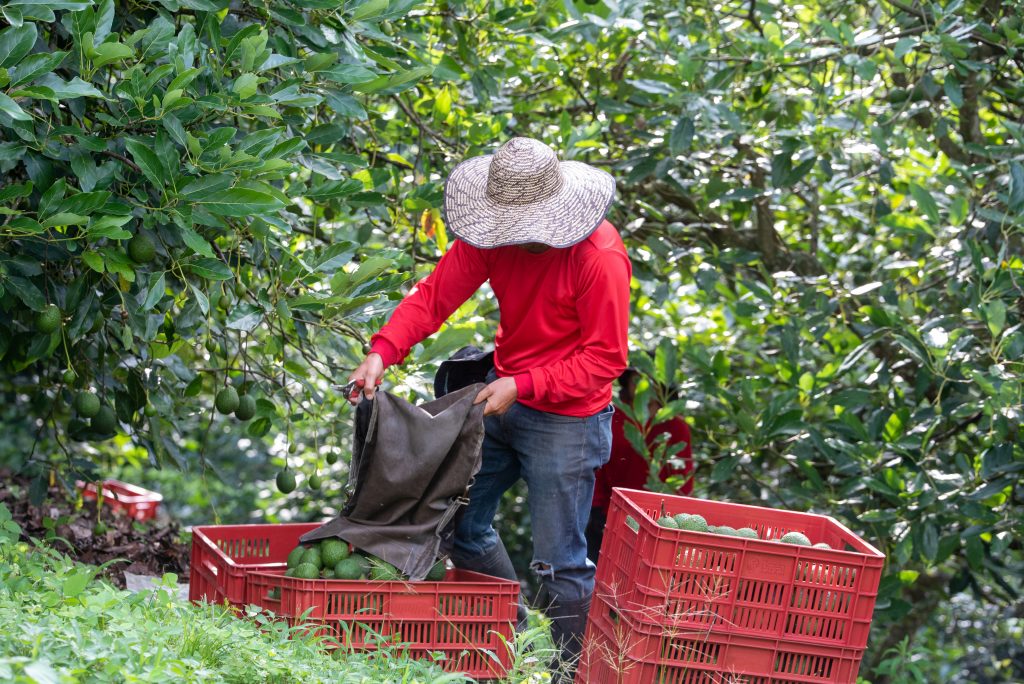 What role can investors play in promoting workforce nutrition?
29 March 2022
On March 22, 2022, in partnership with the Global Alliance for Improved Nutrition (GAIN) and the World Benchmarking Alliance (WBA), ATNI hosted an investor webinar titled Investing in Human Capital: Boosting Productivity through Workforce Nutrition. The event, exclusively held for investors and financial institutions within the ATNI and WBA networks, aimed to showcase the business case for investing in workforce nutrition programs – both for direct employees and for workers in supply chains – and to provide investors with a toolkit for action.
The event started with a presentation by Bärbel Weiligmann, Workforce Nutrition Senior Advisor at GAIN, who outlined the four pillars of the Workforce Nutrition Alliance, a collaboration between GAIN and the Consumer Goods Forum which supports business in developing and enhancing workforce nutrition programs:
Healthy food at work
Breastfeeding support
Nutrition-focused health checks
Nutrition education
By implementing programs focused on these pillars – for instance by distributing free healthy lunches, by providing free health checks and nutrition-focused counselling or by guaranteeing breastfeeding support for mothers returning to the workplace after childbirth – employers across all sectors can not only promote better physical and mental wellbeing for employees and their families, but also achieve positive business outcomes.
Evidence indicates that workforce nutrition programs indeed can lead to:
Reduced absenteeism
Increased productivity and efficiency
Higher employee retention
Improved morale
Lower medical costs
Lower rates of accidents at work
With 58% of adults globally spending more than one third of their time at work, and with returns on investment for workforce nutrition programs for direct employees being as high as 6:1, employers can significantly contribute to tackling malnutrition by making the workplace a catalyst for better diets. Considering that, according to Chatham House research, businesses in low- and middle-income countries collectively lose up to US$ 850 billion a year due to malnutrition-related productivity losses, and that OECD analysis indicates that OECD member countries are predicted to witness a 3.3% annual reduction in GDP due to productivity losses caused by overweight, the business case for workforce nutrition programs is clear.
Workforce Nutrition in Supply Chains

The Workforce Nutrition Alliance
What is the current state of play, globally?
Whilst some companies, such as Google and Olam, have implemented workforce nutrition programs, the majority of companies in the food and agriculture sector have a long way to go to promote better health and nutrition amongst their direct employees, as outlined by Charlotte Reeves, Engagement Manager at WBA. Results from WBA's first Food and Agriculture Benchmark, indeed, showed that 75% of the 350 companies assessed do not have any workforce nutrition programs in place for their employees. Comparing companies across various stages of the food supply chain, agricultural input companies have a slightly higher rate of adoption of workforce nutrition programs (at 40%), whilst food manufacturers and processors show a 26% adoption rate on average.
Little evidence is available, to date, as to whether and to what extent multinational corporations are tackling malnutrition by providing workforce nutrition programs, not only to their direct employees, but also to workers in their supply chains.
Six case studies compiled by ATNI on Nature's Pride, Nestlé, Olam, Twining's, Unilever and VF Corporation, however, provide evidence indicating that a small but growing number of companies invests in workforce nutrition programs beyond their direct employees.
Will Sharp, Researcher at ATNI, highlighted that these six companies have been delivering nutrition-sensitive interventions – at times in partnership with suppliers and intermediaries – to farm estate workers, factory workers and smallholder farmers across the agro-commodity (including cocoa, coffee, and horticulture) and garments sectors. Most notably, as presented in ATNI's Workforce Nutrition Programs in Supply Chains report, these six companies indicated that workforce nutrition programs represent a 'no brainer', insofar as they can increase supply chain resilience, reinforce continuity of supply, enhance brand equity, and help address various ESG issues simultaneously.
During the event, Marie Chantal Messier, Global Head of Food and Industry Affairs at Nestlé, emphasized that the Farmer Family Nutrition initiative – piloted with 120,000 coffee farming families in Kenya, Mexico and The Philippines – helped to reduce the proportion of households experiencing inadequate food for three months of the year from 57% to 40%. She explained that this represents an investment not only in the nutrition and health of farmers in Nestlé's coffee supply chain, but also in their livelihoods more broadly.
What role can investors play?
Katie Gordon, Senior Advisor to ATNI, highlighted that workforce nutrition is a material component of human capital across all sectors, and that it is an issue already embedded in the Sustainable Development Goals (SDGs 2, 3 and 8) as well as in the Investor Expectations on Nutrition, Diets and Health.
Investors therefore can play a key role in promoting better disclosure on this impact area by including workforce nutrition asks in their supply chain due diligence engagements with corporate management. Examples of these asks were provided during the event, as seen in the picture below.
Investors interested in accessing the recording of the event or in supporting the Investor Expectations on Nutrition, Diets and Health can get in touch with ATNI via investor.support@accesstonutrition.org.