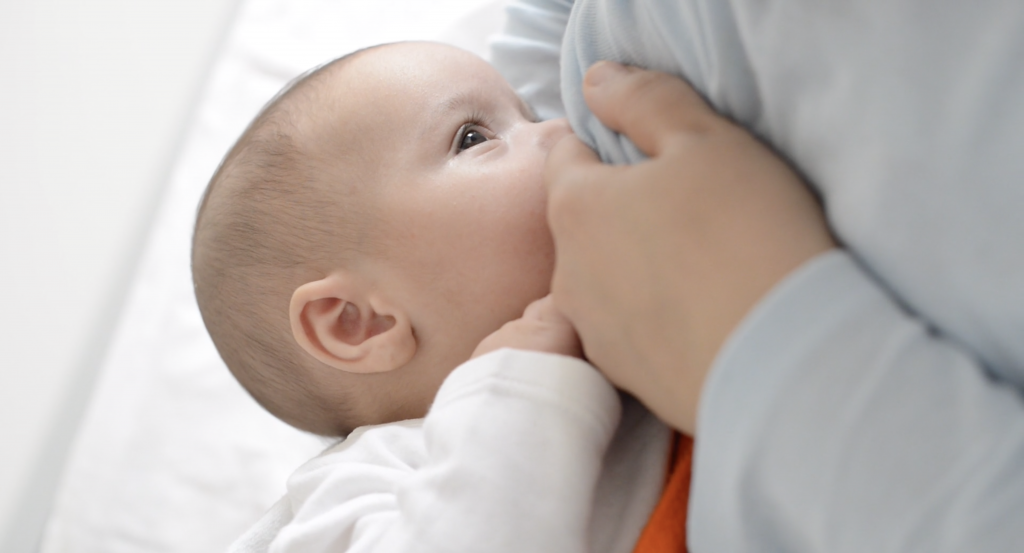 Infant and Young Child Nutrition
ATNI believes that it is essential for companies to contribute to optimal infant and young child nutrition. From conception to two years old, nutrition within the first 1,000 days of a child's life is particularly important.
Importance of optimal infant and young child nutrition
Context
Nutrition within the first 1,000 days of a child's life, from conception to two years old, is critically important. Breastfeeding is a crucial element of infant and young child nutrition. Scaling up breastfeeding to near universal levels could prevent the deaths of over 820,000 children under five each year. It is for this reason that WHO recommends that babies everywhere are breastfed exclusively for the first six months, at which point safe, appropriate complementary foods should be introduced to meet the children's evolving nutritional requirements. WHO also notes that complementary foods should not be used as breast-milk substitutes, and infants and young children should continue to be breastfed until they are two or older.
The International Code of Marketing of BMS
International frameworks
Optimal infant and young child nutrition is also critical to achieving global nutrition goals, such as those set by the World Health Organization (WHO) for 2025 on reducing wasting and stunting, and other goals related to combating growing levels of overweight and obesity and reducing deaths and illness related to diet-related chronic diseases. It is also key to delivering SDG 2- Zero Hunger and 3 – Good Health and Wellbeing, which in turn underpins the achievement of many other SDGs. Currently, only two out of every five infants under six months are exclusively breastfed. Similarly, only two out of every five older infants continue to breastfeed up to the age of two years, as recommended.
The International Code of Marketing of Breast-milk Substitutes and all subsequent relevant World Health Assembly (WHA) resolutions set out recommendations for appropriate marketing of both breast-milk substitutes (BMS) and complementary foods (CF). Manufacturers and distributors of BMS and CF are responsible to ensure their marketing practices conform to these principles.
Model policy on the marketing of BMS to fully implement the Code
ATNI, with the technical support of WHO, UNICEF, Helen Keller International and Save the Children  has developed a model policy to guide companies on the marketing of breast-milk substitutes (BMS). The model policy consolidates the latest requirements around BMS marketing to date to guide BMS manufacturers in fully implementing and complying with the International Code of Marketing of Breast-milk Substitutes and all subsequent World Health Assembly resolutions in policy and practice.
BMS manufacturers can therefore refer to this model policy when revising or developing their own policies on BMS marketing. If a company applies the model policy in full, this would ensure that BMS products are appropriately marketed in line with international standards and public health guidance to protect the health of infants and young children globally.
Chinese translation
Methodology
In each of the preceding Global Access to Nutrition Indexes, the assessment of the world's six largest baby food manufacturers' marketing of BMS was included as a sub-ranking. The results of the assessment ultimately fed into the scores of these companies that were also part of the Global Index. Similarly, the results of the 2021 assessment will also feed into the final Global Index company scores. However, given the critical importance of the health and nutrition of infants and young children, ATNI has decided to publish a stand-alone Index, the BMS/CF Marketing Index, to direct greater attention to this assessment. The 2021 BMS/CF Marketing Index expands the assessment of marketing practices relating to not only BMS but also CF, and further covers the assessment of three additional companies, totaling nine BMS/CF manufacturers
ATNI's BMS Marketing methodology consists of two parts:
BMS 1– Corporate Profile: Each company's policies, practices and disclosure relating to BMS and CF products are assessed using ATNI's methodology to determine the extent to which they are marketed in line with the recommendations of the International Code of Marketing of Breast-milk Substitutes and all subsequent relevant WHA resolutions, including the guidance associated with WHA 69.9.
BMS 2– In-country assessments:  ATNI selects two countries for each Index where studies are conducted of companies' marketing practices using the NetCode Protocol. ATNI contracts the international health research company Westat to conduct these studies.
Companies' scores on each element are combined to generate their overall score. The scoring system is set out in the methodology.
Scope
ATNI's 2016 and 2018 Global Indexes included four food and beverage sector companies – Danone, FrieslandCampina, KraftHeinz and Nestlé – and two other companies – Abbott and Reckitt (previously RB/Mead Johnson Nutrition). For the 2021 BMS/CF Marketing Index, ATNI expanded the scope of the assessment to the nine largest baby food manufacturers to cover a larger share of the global baby foods market. Along with the aforementioned companies, the new entrants are: China Feihe Limited (Feihe), China Mengniu Dairy Company Limited (Mengniu) and Inner Mongolia Yili Industrial Group (Yili).
BMS/CF Methodology 2021
Click on the logo to see the company's scorecards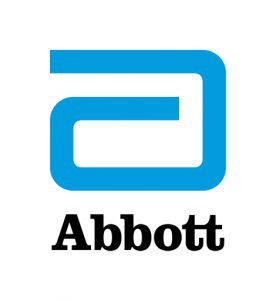 Abbott
Danone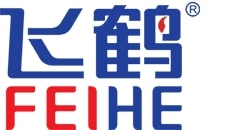 Feihe
FrieslandCampina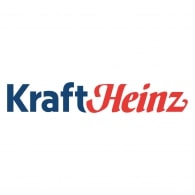 KraftHeinz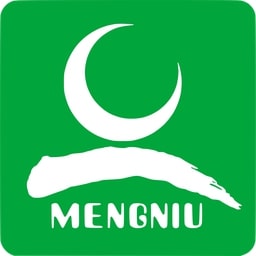 Mengniu
Nestlé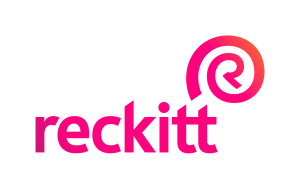 Reckitt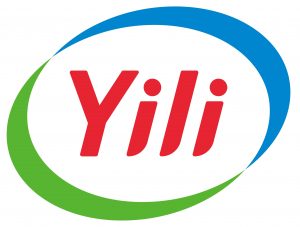 Yili
BMS/CF Marketing Index 2021
While the findings and combined results of BMS/CF 1 and BMS/CF 2 can be found in the BMS/CF Marketing Index 2021 report (findings from the BMS marketing assessments undertaken in the previous years are found in the Global Index reports), ATNI releases summary reports of each in-country assessment, and publishes Westat's full reports.
For the results of the previous Indexes, please visit the library.
ATNI's partnership with FTSE4Good
Introduction
In recent years, ATNI and FTSE Russell have conducted similar but separate in-country assessments and verifications of companies' baby food companies' marketing. From 2019 onwards, ATNI will provide FTSE Russell with data from our studies, to feed into its approach to determining whether these companies meet its criteria for inclusion in its FTSE4Good Indexes. For its own Indexes, ATNI will continue to apply its own criteria and methodology as previously.
2021 PwC Verification process
During 2020, PwC carried out independent verification assessments of three baby food companies (Nestlé, Danone and RB) by conducting interviews with Corporate Head Office staff and staff in two higher-risk countries, Philippines and Mexico.
As previously, the verification assessments review companies' compliance with the FTSE4Good BMS Marketing Inclusion Criteria (the Criteria) using the FTSE4Good BMS Marketing Verification Tool (the Tool). A large part of the assessment comprises examining whether the companies' Corporate Head Office policies align with the FTSE BMS Criteria and that necessary and appropriate procedures are in place to implement them in each country.
ATNI provided to PwC the results from the NetCode study in each country, conducted by Westat during 2020, for products within scope of the Criteria.
As there can be differences in interpretation of the Code, on which the Criteria are based, it is important to note PwC does not act as a judge with regards to specific findings but rather assesses whether a company's practices are in line with the Criteria and its stated policies to implement the Criteria.
BMS Call to Action
The Call to Action was issued in June 2020 by WHO, UNICEF, Save the Children, Helen Keller Intl, FHI Solutions, FHI 360 and BRAC. It was directed to all companies that manufacture baby formula globally and was sent directly to the CEOs of 21 companies. It called on BMS manufacturers to make unambiguous, measurable commitments to align their marketing policies and practices with the International Code of Marketing of Breast-milk Substitutes and subsequent World Health Assembly resolutions (together referred to as the Code). While 17 companies responded – including seven included in this Index, most did not make the requested commitments or action. The individual company responses, an evaluation of the responses and the signatories' statements in reaction to those responses can be found on the BMS Call to Action website. ATNI supported the Call to Action by providing to the signatories an evaluation of the responses of the 17 companies received.
Action Research on Complementary Foods
The Access to Nutrition Initiative's (ATNI) goal is to drive private sector action to address the nutrition challenges faced by all countries. ATNI aims to achieve this goal by undertaking research, and developing tools and initiatives to track and drive a greater contribution by the food and beverage sector to improving diets, particularly those of infants and young children.
In 2020, ATNI commissioned the Nutrition Center of the Philippines (NCP) to undertake two separate but linked pieces of research and assessment, on a pilot basis, to answer two key questions in respect older infants and young children in the Philippines:
Landscape Analysis: Infant and Young Child Feeding:

 What is the status of older infants' and young children's nutrition, diets and health, what influences it and how can it be improved?

Product Profile of Commercially Produced Complementary Foods (CPCF)

: More specifically, do these products meet the nutritional standards of the 

WHO Europe's newly developed nutrient profiling model

 (WHO NPM) designed to assess the nutritional quality of CPCF marketed as suitable for older infants and young children (6-36 months), and whether are they labelled in line with WHO recommendations.
The ultimate goal of this research is to improve the nutritional quality of CPCF in the Philippines and to ensure that these foods are appropriately labelled.