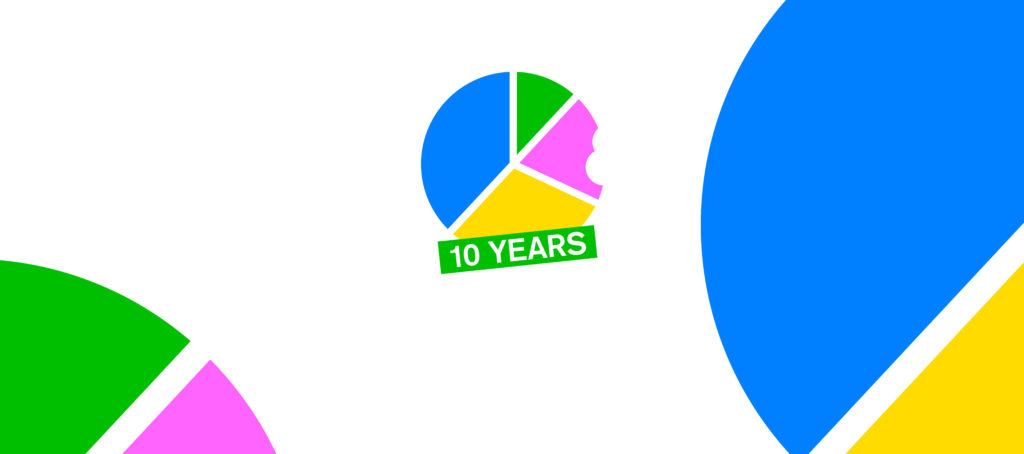 ATNI's Ten Year Anniversary: Transforming Markets for Nutrition
9 November 2023
This year, the Access to Nutrition Initiative (ATNI) turned ten!
We marked the occasion on World Food Day (October 16th) with a working celebration co-hosted by our primary donors, the Bill and Melinda Gates Foundation (BMGF) and the UK's Foreign Commonwealth & Development Office (FCDO). This invite-only event on the sidelines of the Micronutrient Forum Global Conference, brought together 120 public and private sector leaders to discuss impact to date, but more importantly, how markets can be transformed and private sector performance improved for nutrition.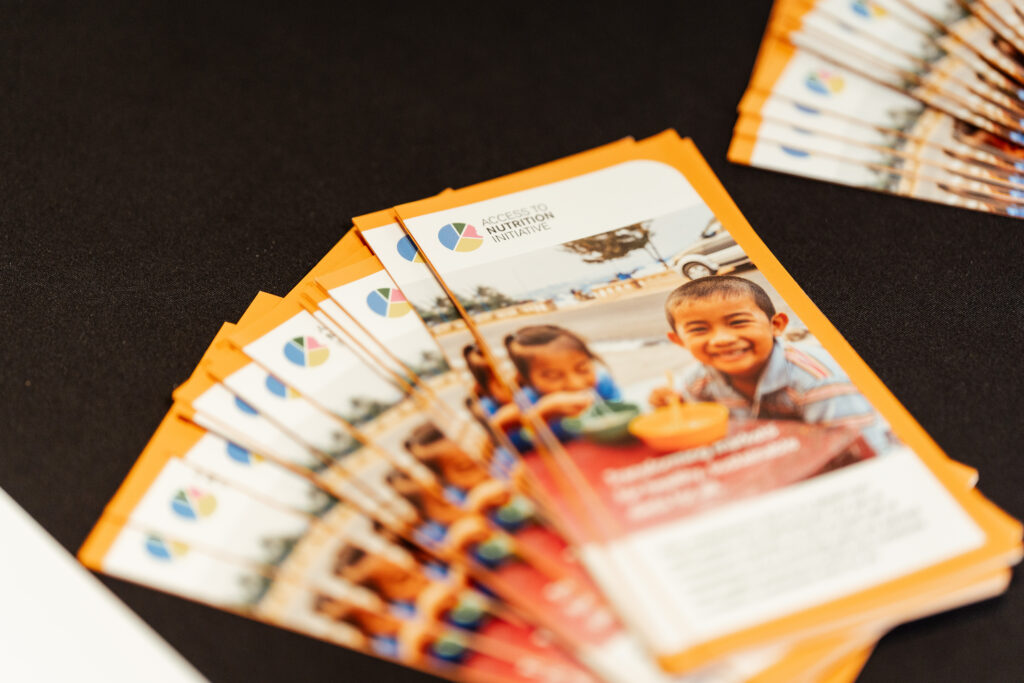 ATNI's inaugural global index in 2013 benchmarked for the first time the 25 largest food companies in the world on their nutrition performance. At that time, only half of the index companies included nutrition objectives in their corporate strategies. By 2021, 23 of the 25 had committed to place a strategic focus on nutrition and deliver more healthy products.  ATNI has now assessed over 250 companies and 60,000 food products, using 39 different accountability tools and reports. In addition, ATNI has been successful in increasing investor interest in nutrition.
ATNI's Investors in Nutrition and Health is the first coalition of its kind counting over 80 members from 12 countries. Together, they hold close to USD 20 trillion in assets under management. They use ATNI's data and findings to effectively push food companies to do better on nutrition.
However, an average ATNI score of 3.3. out of 10, with less than a third of food products considered healthy, is not good enough to improve people's access to healthy diets.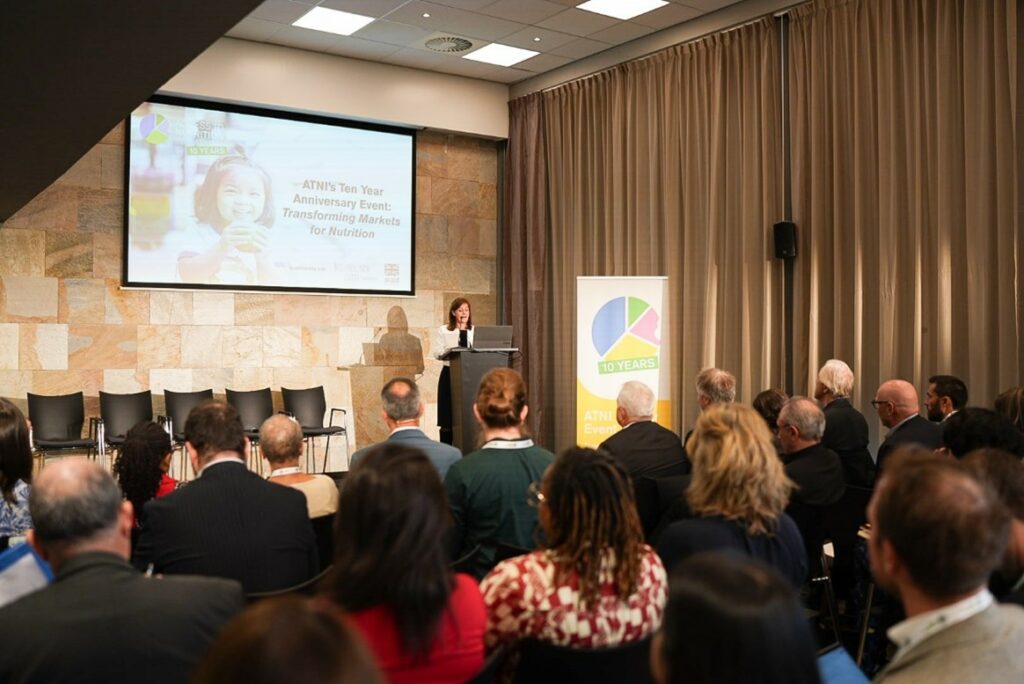 Following opening speeches by the UK's Ambassador to the Netherlands, HE Joanna Roper (pictured left), ATNI's Chair Frank Wagemans and BMGF's Deputy Director of Nutrition, Leonie Vierck, the conversation at the event quickly turned to what will turn the tide and accelerate impact.
Jaap Seidel, Professor of Nutrition and Health, VU University of Amsterdam opened the debate with a compelling presentation on processed foods and health. This was followed by an exciting fireside chat moderated by Matt Freeman, Executive Director, Stronger Foundations for Nutrition that spoke about the need to have all sectors involved.
The panel (pictured right) included representatives from:
academe, Dr Shiriki Kumanyika, Professor Emerita of Epidemiology of University of Pennsylvania and Lead of ATNI Expert Group);
the investment community, Maria Ortino, Global ESG Manager of Legal and General Investment Management (LGIM);
the food industry, Mauricio Adade, President Latin America and Global Malnutrition Programs and Partnerships at Royal DSM;
government, Germana Leyna, Managing Director of Tanzania Food & Nutrition Centre, Ministry of Health of Tanzania; and
intergovernmental agencies, Afshan Khan, the UN Assistant Secretary-General and Coordinator of the Scaling Up Nutrition Movement.
The panel was immediately followed with remarks from the floor by: Lawrence Haddad, Executive Director of GAIN and 2018 World Food Prize winner; Gunhild Stordalen,  Founder and Executive Chair of the EAT Foundation; and Rachel Crossley, Head of Stewardship, BNP Paribas.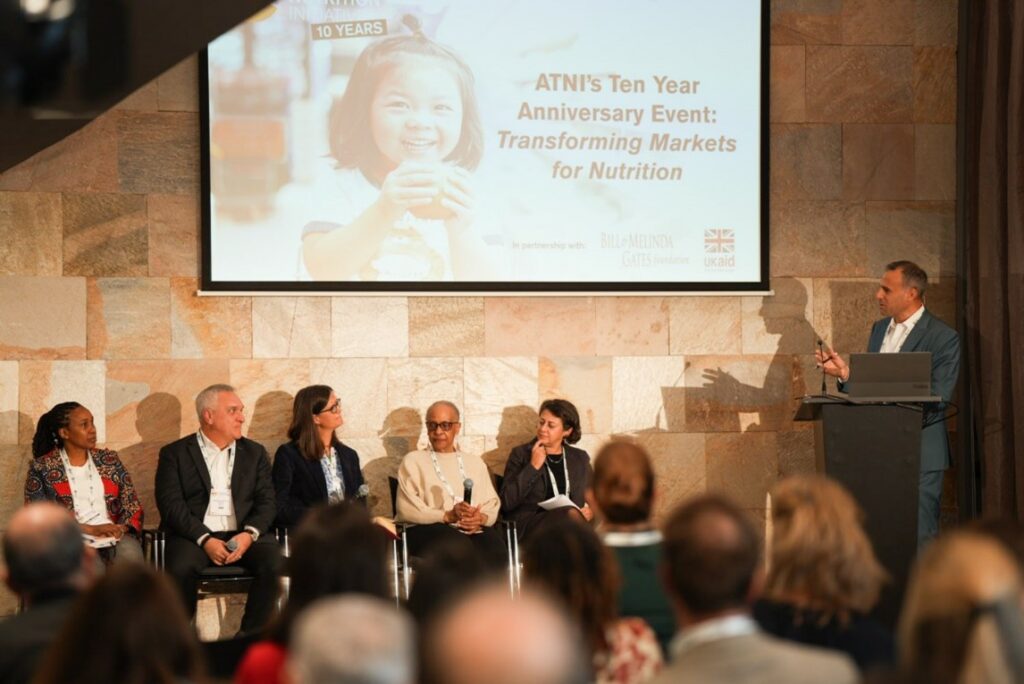 Finally, ATNI's Executive Director, Greg S Garrett, closed the formal part of the event with a snapshot of ATNI's 2023-2027 Strategy and the way forward. This includes new action research that underpins market change such as aligning the sector on the measurement of healthy food portfolios and creating a better business case for nutrition; expanding ATNI's tools to assess the private sector on their nutrition commitments and food products especially in emerging markets; and building policy support and alliances especially through ATNI's Investors in Nutrition and Health and through the provision of data and analyses. Overall, ATNI is aiming for sectoral change, so food environments are much healthier and at least 50% of sales from food companies are derived from healthy products by 2030 (up from the current 30%).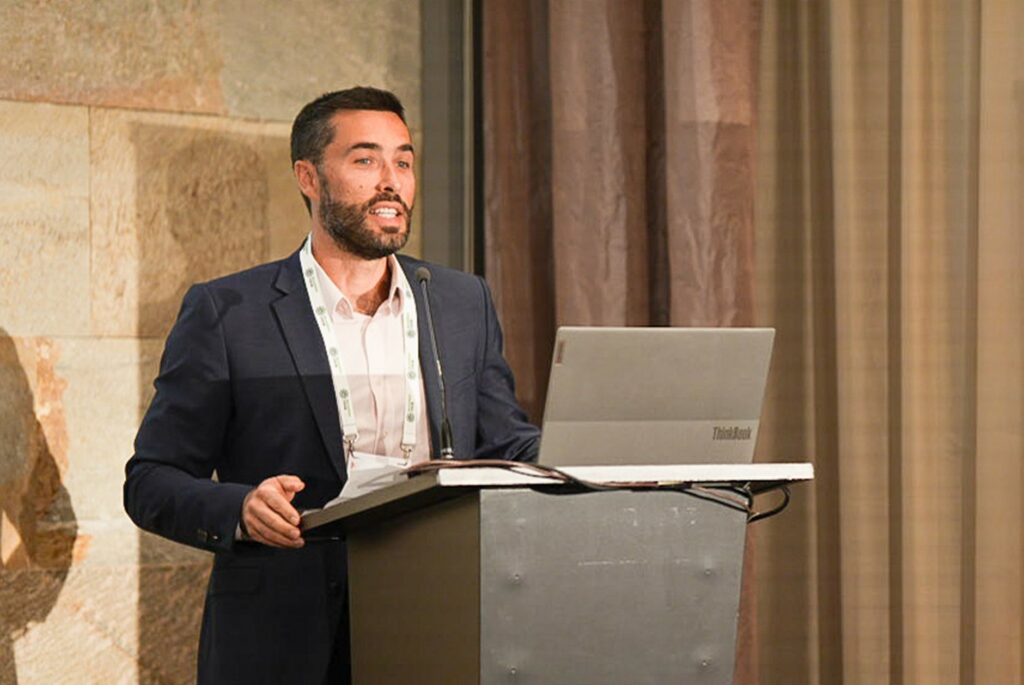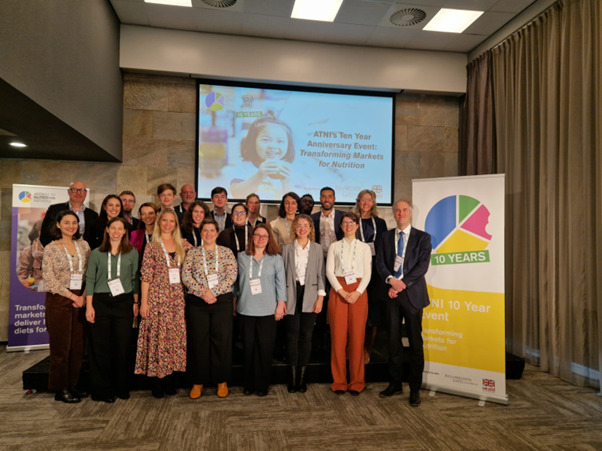 ATNI wants to thank all of its past and current donors including: GAIN (ATNI's incubator), the Wellcome Trust, the Bill & Melinda Gates Foundation, the Children's Investment Fund Foundation, the Dutch Ministry of Foreign Affairs, the Robert Wood Johnson Foundation, the World Health Organization, UK FCDO, Irish Aid, the Pictet Foundation, the Waterloo Foundation, ShareAction/GSTF and The Rockefeller Foundation.